I have a Cambridge offer!
Congratulations, and welcome!
Also, do check out our Events section to see what CUMaS has in store for Malaysian students at Cambridge.
I want to study in Cambridge!
Smart choice.
You know who else made the same clever decision to study in Cambridge? The answer is: it's not important. What matters is that Cambridge is a wonderful place to spend the three or four years of your life known as undergraduate study, when you will learn to love, play, cry, travel and maybe squeeze in some studying. We promise.
We know that applying to one of the greatest universities of the world might seem daunting—we were in your shoes once. But fear not: the Cambridge University Malaysia Society (CUMaS) is here to save the day. Below, we've provided some general advice which we hope you'll find useful.
If you're thinking of applying to Cambridge, you should visit the CUMaS Outreach facebook page to find out more about CUMaS' initiative to encourage Malaysian students to apply to Cambridge (it's a great place to study—see below!)
---
Choosing your university and course
Do remember to read up about your subject of interest and around it before choosing your university (although it is always tempting to set Cambridge as your default choice). You have nothing to lose by starting early. Take note of the course structure, modules, flexibility and style of teaching (lectures, supervisions etc.) and examinations. On top of the alternative prospectus, you can browse through subject websites to help you make your decision. If you are certain that Cambridge is right for you, then …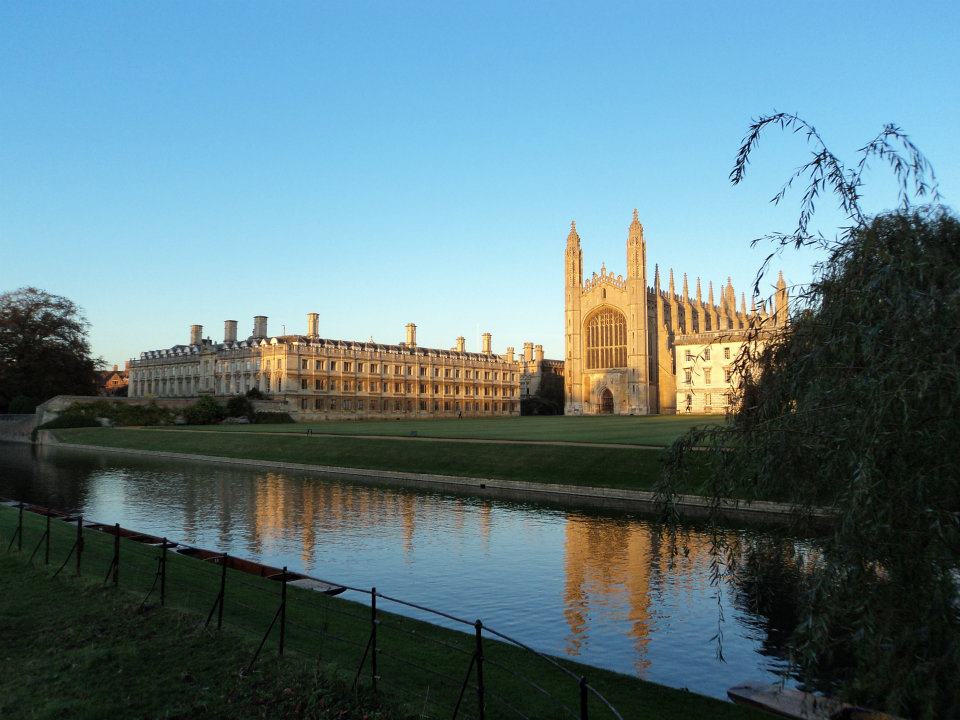 King's College Chapel and Clare College, as viewed from The Backs
Admission requirements
Be prepared to face demanding entry requirements. The requirements vary from subject to subject, but most students are required to achieve A*AA in their A levels examinations (other international qualifications are accepted). Do note that there are other written papers on top of interviews which may be considered during admission. Some of you might be worried that any apparent lack of impressive extracurricular activities will set you back, but don't be discouraged.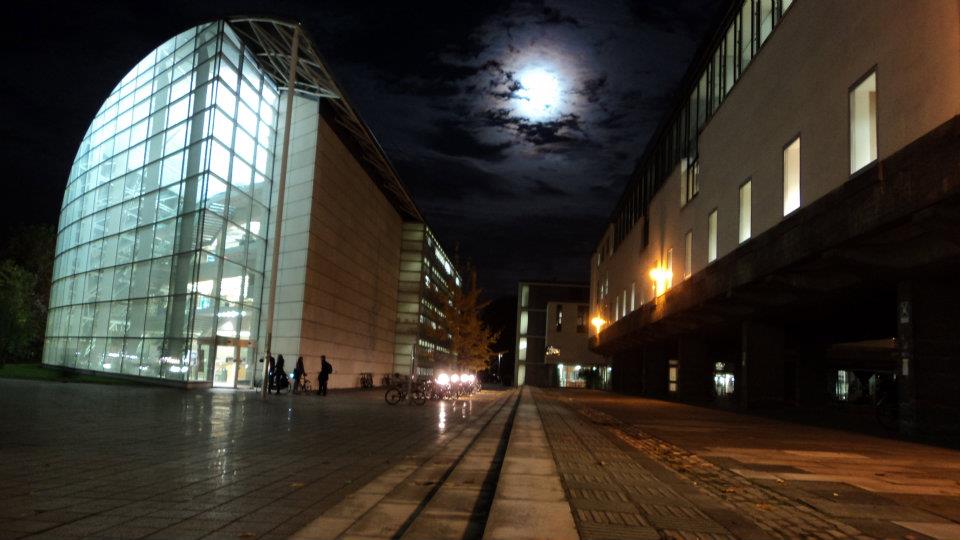 Law Faculty, Sidgwick Site
Choosing a college
Cambridge is one of the few universities in the world which adopts a collegiate system. Things you might want to consider when you are choosing a college include the provision of welfare, financial aid and accommodation, opening hours of college library, proximity to the city centre and distance from departments, lecture halls and grocery stores. Compare the pros and cons. If you are still indecisive, you can always opt for an open application, but do bear in mind that you might be allocated to a college which you don't fancy as much. On top of that, some colleges might demand higher grades or entry requirements so do take note of that!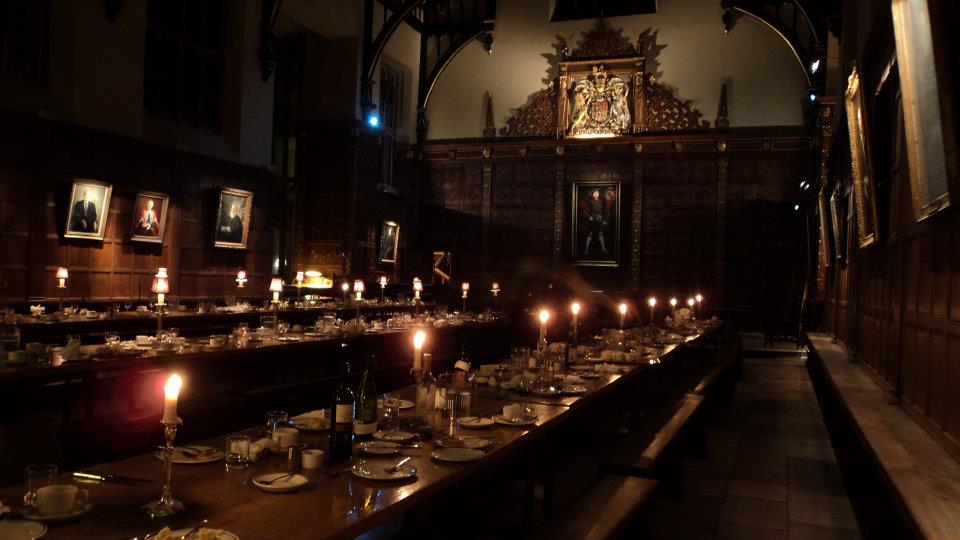 Trinity Great Hall
Your UCAS application
Oxbridge requires early submission of applications. Make sure that your UCAS application goes through well before 15 October every year. Do ask questions, and seek help from your guidance counsellor or staff in your college's placement centres. A third-party advisory organisation, like MABECS, can be a huge help when you need good feedback. However, they will be occupied during the application season, so do not leave your application till the last minute.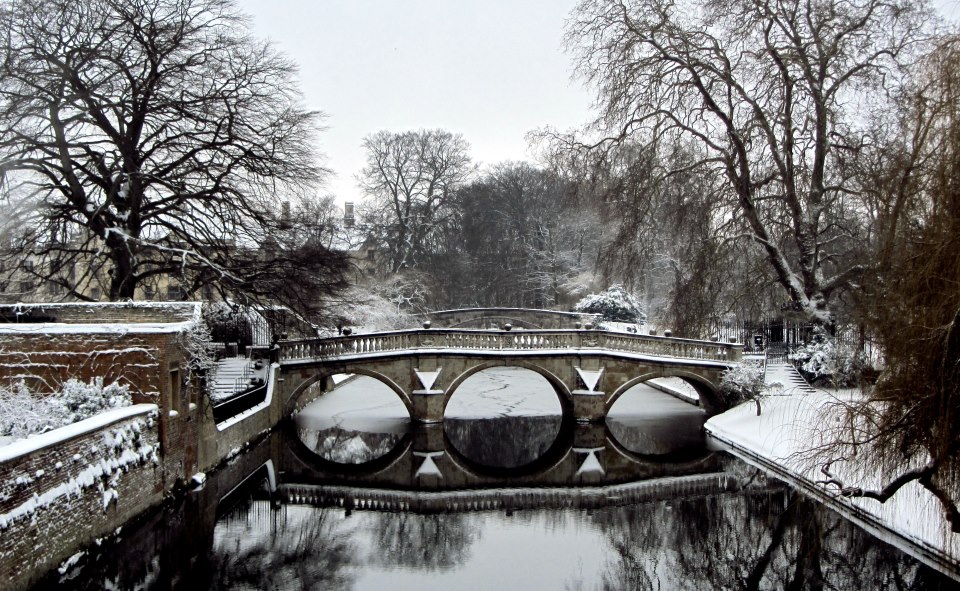 Clare Bridge, Clare College
Interviews
If you have been granted an interview, well done! Make sure that you are familiar with whatever you have learnt in your A Levels (or equivalent) syllabus and attempt to read around the subject. You can be asked anything (but it will always be related to your subject) or a question or talk about your personal statement or submitted essays. It is unlikely that you'll be asked to 'defend' your choice of college, and if you are it is an icebreaker. Each individual's experience differs from one another. The university and some colleges provide mock interviews videos for viewing, so do check out their websites. The interviewers are nice, and will try his or her best to put you at ease. You might be surprised that most applicants have enjoyed their interview sessions. If you opt for an interview in Cambridge, and would like someone to help you get around, do drop us an email, and we will try our best to accommodate your needs.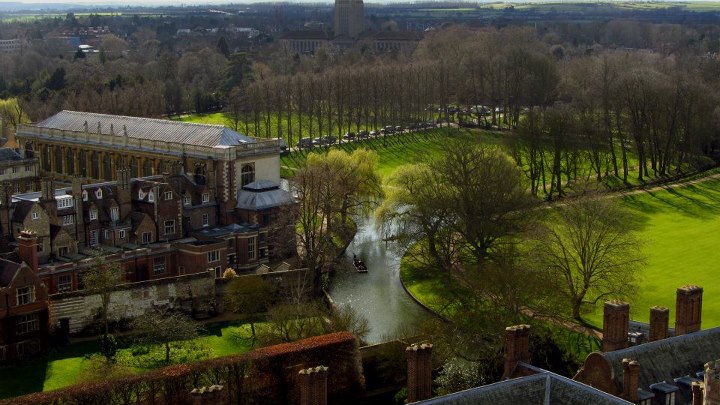 Wren Library, Trinity College, as viewed from St John's Tower
---
If you have any further questions, we will be glad to help! Just give us a shout at

[email protected]

.
If you are coming to Cambridge, congratulations! Why not take a look at what events CUMaS has in store for you?
Photos © Dhruva Murugasu, Economics graduate 2012, Christ's College.