Sponsors
None of our events would have been possible without the support and funding given by our generous sponsors. If you would like to know how you can sponsor CUMaS and what benefits we can offer for your organisation, kindly contact our Sponsorship Officer at

[email protected]

.
Platinum Sponsors:
Shell Malaysia is one of over 300 Shell companies in more than 80 countries around the world. The Company has a 120-year history and presence in Malaysia, and is an integrated energy company comprising wholly-owned, joint-venture and public-listed companies.
Shell Malaysia engages in three core business sectors, namely Exploration and Production, Gas and Power and Downstream; and has several global, specialised service support hubs located in the country.
Shell is the petroleum retail market leader in Malaysia, catering to one-third of Peninsular Malaysia and half of Sabah and Sarawak's market requirements. Apart from one of the country's largest networks of retail stations, our operations also include the world's first commercial gas to liquids (GTL) plant in Bintulu, Sarawak, and Malaysia's largest single-site refinery in Port Dickson, Negeri Sembilan.
We also provide a broad range of technical, human resources, financial and business support services and expertise to the Shell Group via our shared service division based in Cyberjaya.
The Company employs over 6,500 diverse and talented staff nationwide. Shell is a major investor in Malaysia, having operated in the country for over a century and investing some RM70 billion over the past four decades.
Shell seeks to sustain its long term presence in Malaysia: Pursuing high standards of product quality and service performance; striving to meet the expectations of stakeholders, and contributing to the nation's economic growth and progress.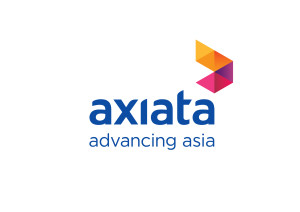 Axiata Group Berhad
Axiata Group Berhad is one of the largest Asian telecommunications group in Asia with over 240 million customers. Axiata's vision is to be a regional champion by 2015 by piecing together the best throughout the region in connectivity, technology and talent, uniting them towards a single goal: Advancing Asia.
Axiata has controlling interests in mobile operators in Malaysia, Indonesia, Sri Lanka, Bangladesh and Cambodia with significant strategic stakes in India and Singapore. In addition, the Malaysian-grown holding company has stakes in nonmobile telecommunications operations in Thailand and Pakistan.
The Group's mobile subsidiaries and associates operate under the brand name "Celcom" in Malaysia, "XL" in Indonesia, "Dialog" in Sri Lanka, "Robi" in Bangladesh, "Smart" in Cambodia, "Idea" in India and "M1" in Singapore. Added to this the Group has established a communications infrastructure solutions and services company called "edotco".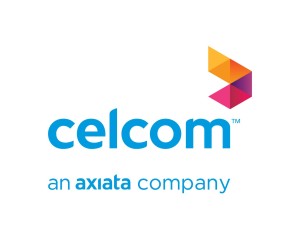 Celcom Axiata Berhad
Celcom Axiata Berhad is Malaysia's premier and most experienced mobile telecommunications company with the widest coverage in the nation. It provides both prepaid and postpaid mobile services to more than 13 million subscribers and is the leading mobile broadband service provider in Malaysia with over 1 million subscribers. Celcom is also growing its position in content and value-added services (VAS), enterprise solutions, bulk wholesale services, digital services and machine-to-machine (M2M) solutions, in line with evolving technologies and changing consumer behaviour in Malaysia. Celcom has the widest network in Malaysia, covering 95.2% and 82.6% of the population with its 2G and 3G networks respectively. Celcom continues to invest in network coverage, capacity and performance and intends to maintain its technology leadership and position as the country's best mobile service provider.
Celcom has also been a pioneer in Malaysia for industry leading partnerships which include Mobile Virtual Network Operators (MVNOs) as well as domestic and international roaming. Celcom currently has six MVNO partners that provide Celcom with additional channels to the market, covering niche segments with strong growth potential.
Long-standing partnerships between Celcom and local and global operators have resulted in economies of scale, optimised network coverage, and unrivalled mobile experience for its customers. Celcom subscribers today enjoy roaming services in 193 countries via over 550 network partners. The company's collaboration with Vodafone and the Axiata Group allows its customers to enjoy great rates and consistent experience while roaming. Through initiatives such as its industry-leading Consumer Lab, Celcom has a firm focus on customer needs that has led to higher levels of product and services innovation, customer service excellence, and industry accolades at local and regional levels.
Silver Sponsors:
 

MABECS was set up in 1985 to assist students in Malaysia to find suitable places at universities in the United Kingdom. We were one of the first advisory and student placement agencies to be established in the country and the region and we have continued to focus on specialist counselling on higher study options in the UK. Since our establishment, students we have counselled, have been able to take up degree studies at every university in the UK, at both undergraduate and postgraduate level.
Working closely with education institutions in Malaysia, MABECS has counselled many thousands of students and helped them to find the most suitable courses and universities for their further studies. Our consultants have all been educated in the United Kingdom and so are able to give first-hand information on study and life in the UK.
We also draw from the expertise of a variety of professionals – Malaysian and expatriate, who provide added support and expertise, to the services that MABECS provides. Our strongly student-centred approach to counselling, means that we give students the fullest possible information on all available options, to help them make sensible decisions.
Bronze Sponsors
GAMUDA BERHAD
Gamuda Berhad is an engineering, property and infrastructure company based Malaysia. It is one of the largest Malaysian infrastructure companies and has undertaken various projects, both locally and overseas, like the construction of Klang Valley MRT lines, highways, airport runways, railways, tunnels, water treatment plants, dams, infrastructure concessions and the development of new townships.
---
Interested in becoming a Sponsor? Contact our Sponsorship Officer at [email protected] for more information.