CUMaS is constantly organising events both in Cambridge as well as in Malaysia to cater to its members' needs and interests.
Our flagship events boast high turnouts, attracting not only the Malaysian students here at Cambridge, but also their friends, which come from various corners of the world. In addition, we also have other Malaysians travelling from all corners of the United Kingdom to lend their support to our events. These events aim to make Malaysians feel more at home while at the same time, promote our own culture and food to the local people here in the United Kingdom.
CUMaS's largest flagship event never fails to deliver. Fresh, riveting and always full of twists and surprises, it's so much more than your usual cultural show. Let us entertain you.
The CUMaS Malaysian Night has come a long way from its beginnings 15 years ago. First held in Lent 1995, it was a small but successful event that set the standard for what has now become the highlight of the CUMaS calendar. The signature elements of our shows – contemporary themes, fresh scripts, and stellar acting – have made this annual event a favourite amongst members and non-members alike.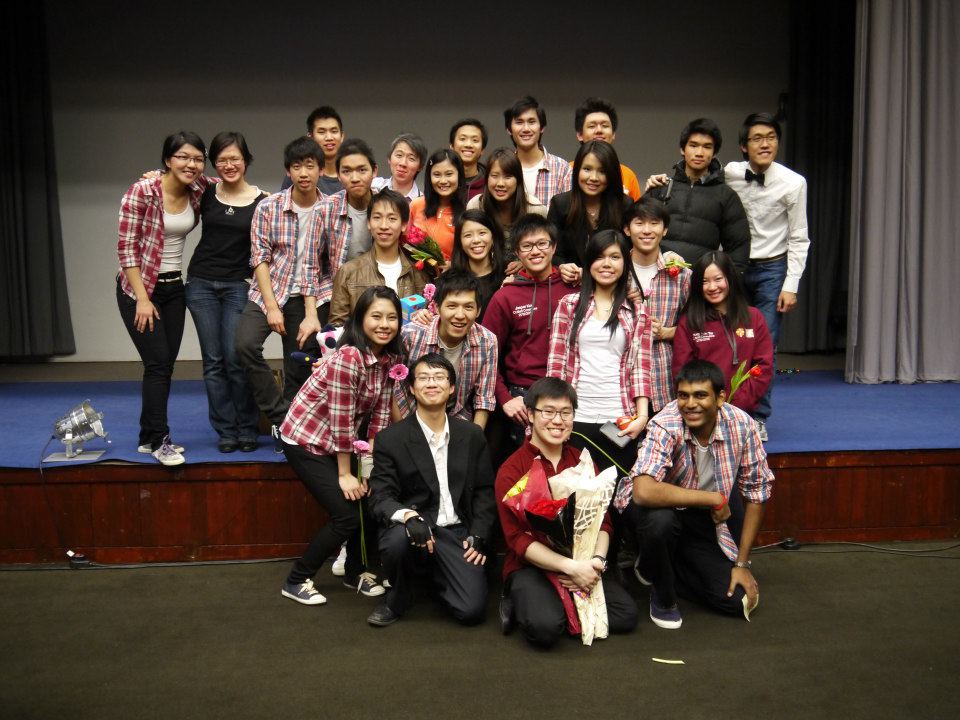 Check out our YouTube channel here for trailers and videos of our MNights through the years!
Freshers' Camp and Banquet
Out with the Old and in with the New, they say.
Every year, we welcome about 30 bright-eyed and bushy tailed new members to our society who are nervously making perhaps the biggest step of their lives so far. Boarding the plane and heading off to one of the world's most prestigious universities in a foreign land all alone is no doubt intimidating.
To help ease the transition, a string of events are organised and tailored specially for them. The first-ever Freshers' Camp was held in September 2012, a two-day event packed with activities to break the ice, followed by the more formal and traditional annual Freshers' Banquet, all here in Malaysia.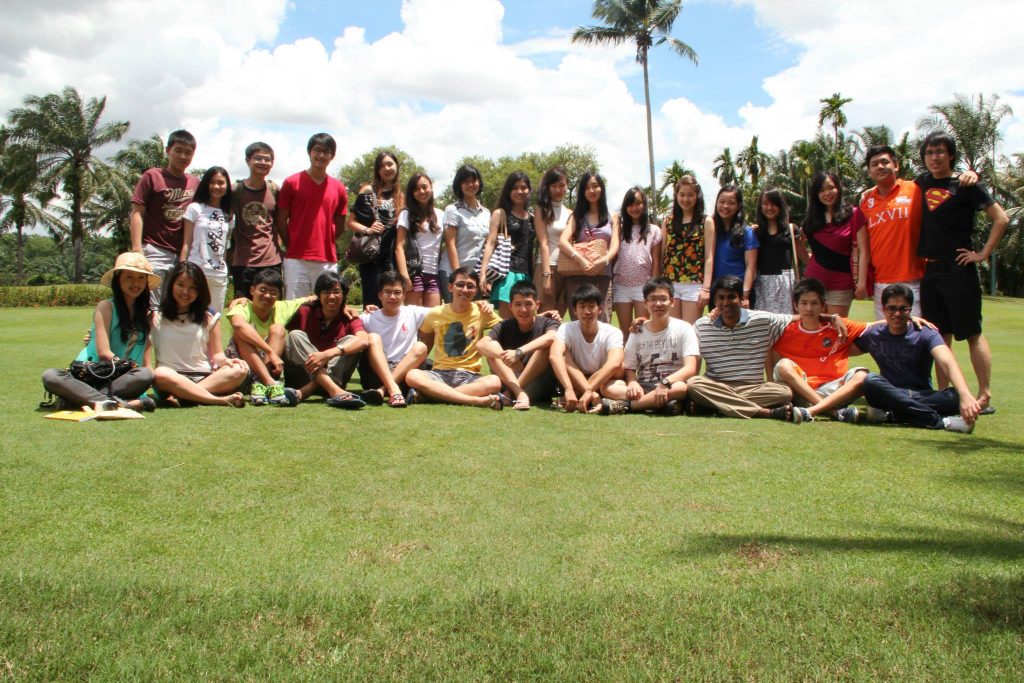 The CUMaS Malaysian Food Feast (MFF) has been organised annually since the club was founded in 1994. It is one of our flagship events, which, and  as its name suggests, focuses mainly on promoting our food to the world.
Year after year, we gather all our members, bring out the  'kuali'  and 'periuk nasi'  and generally cook up a storm. The sweet aroma of various herbs and spices mingle, filling the air with the smell of  'sedap'  essence, as we churn out the best of  authentic Malaysian cuisine. Popular dishes include Nasi Lemak and Sambal Tumis, Satay, Char Koay Teow, Yong Tau Foo, Roti Jala and Curry, Ais Kacang and much much more.
After spending the day in the kitchen, we bring out the food and feast 'kenduri' style amongst friends from all over, our family away from home. And as Malaysians, it is undeniable how proud we are of our food and we relish every chance we get to promote it to others.
In addition, there's also something about cooking together that fosters lifelong friendships and bonds. And this truly brings out the Muhibah spirit we have always worked hard to cultivate which is especially important within our close-knit community of students studying abroad.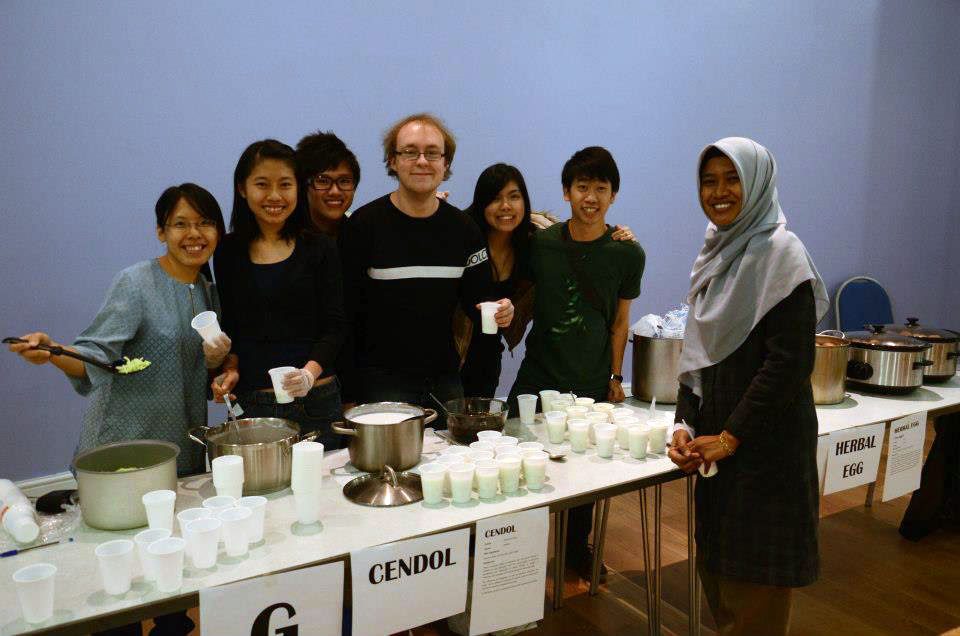 There's always time for one last hurrah. Held in June at the end of the academic year, the CUMaS Garden Party is an event to celebrate and reminisce about the year gone by. The fresh graduates are the stars of the day – students gather to bid farewell to those leaving Cambridge for endless new horizons.
It's not just about the leavers though. Current students also get to have their last fill of fun with the multitude of attractions available at every Garden Party. Old favourites such as a big buffet and lively music are staples at every Party, but new activities each year mean that things are always fresh and exciting. From bouncy castles and outdoor games, the Garden Party is the perfect opportunity to reach out to CUMaS members of all years.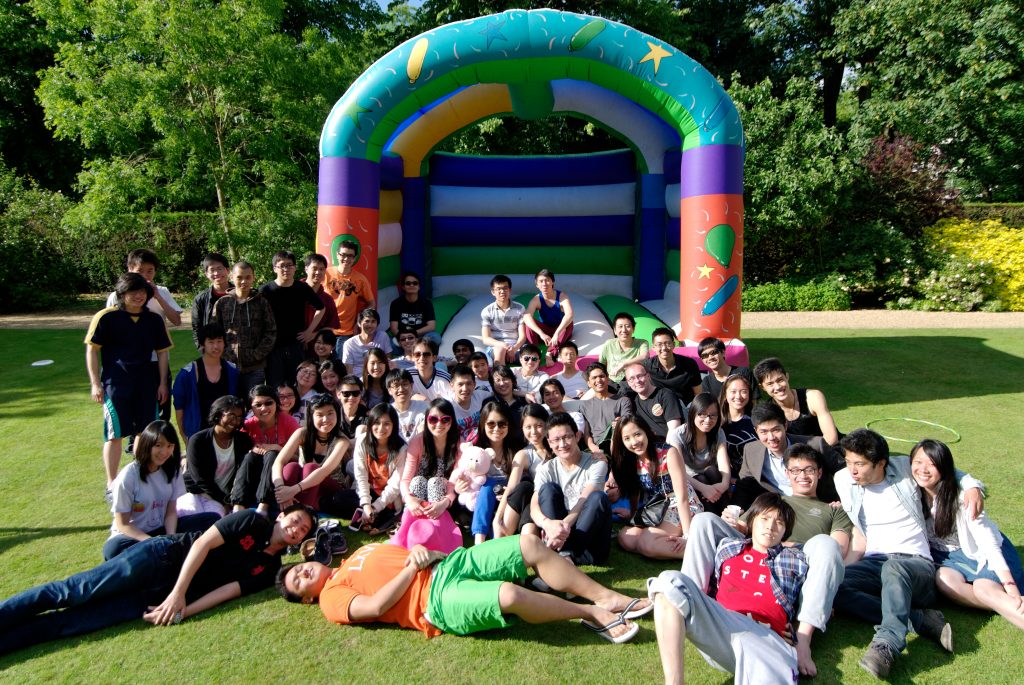 There are few better ways to unite Cantabrigians than to put them up against their Oxford rivals. The Oxbridge Games is an annual sporting event that pitches Malaysian students from the two universities against each other in a continuation of the age-old Cambridge versus Oxford struggle. Hosted alternately by Cambridge and Oxford.
With sports including football, basketball, netball, badminton and squash, students from the host university as well as their guests spend a day dashing from court to court, eager to catch all the action. And who could blame them — things really do get very exciting in this friendly war for pride and glory.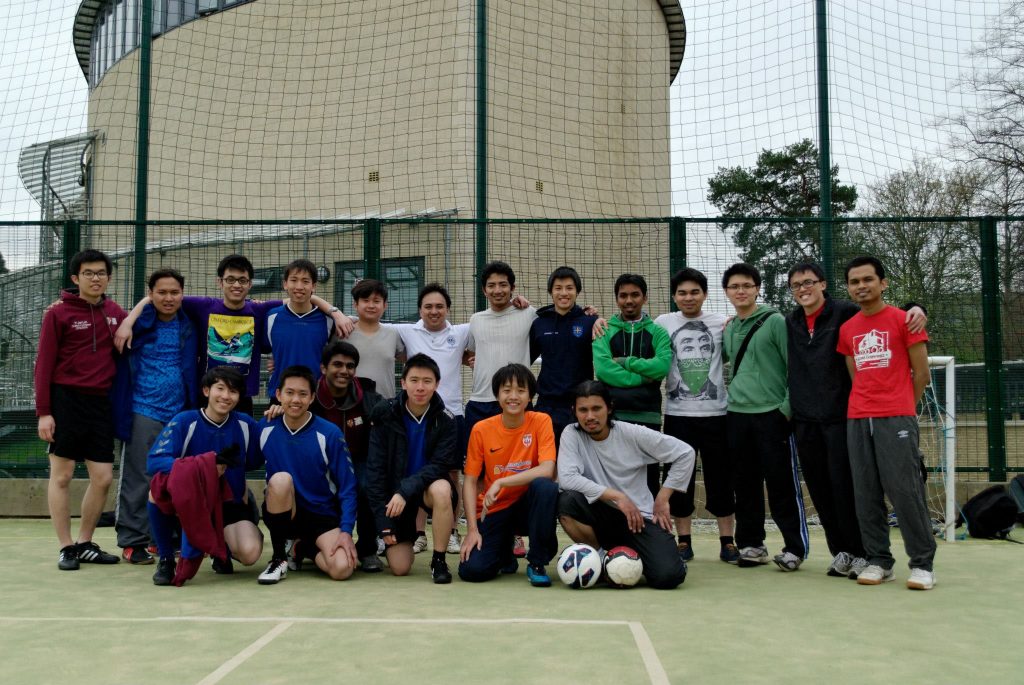 Formal dinners are a common affair with CUMaS, we have at least one official dinner every term but more often than not have many more in conjunction with various celebrations or simply just for fun. The dinners are subsidised for the benefit of members, making them very popular. Members turn up in smart formal attire and enjoy an evening together in good cheer, catching up with one another and fostering the Malaysian bond.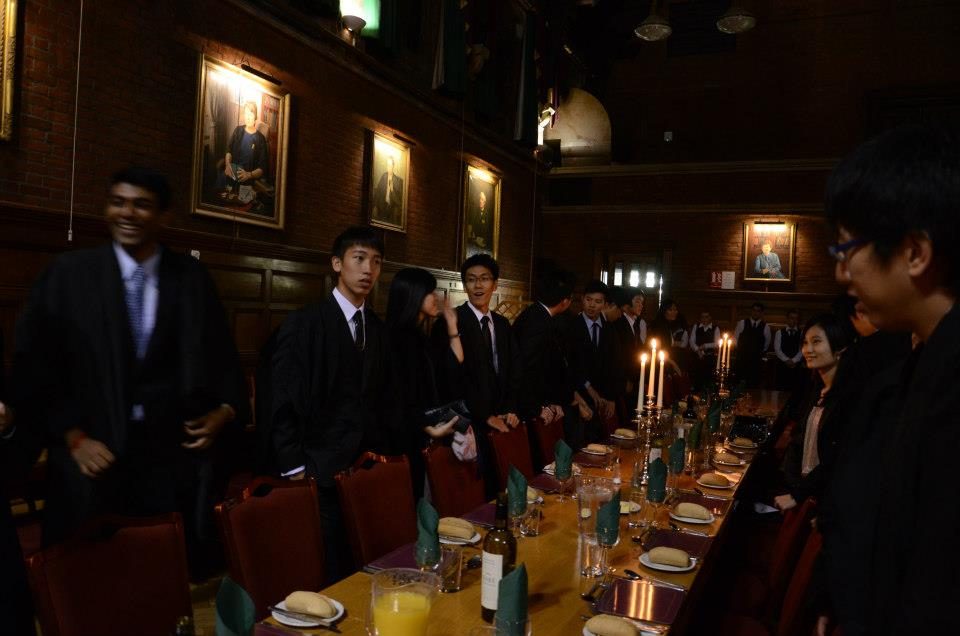 In 2012, CUMaS launched its inaugural Outreach initiative in a bid to spread awareness about Cambridge and inspire more fellow Malaysians to apply. With the theme of 'Hope, Awareness, and Connectivity', we organized a total of 4 Outreach events in Kota Kinabalu, Sandakan, Kuala Lumpur, and Johor Bahru respectively. Each of these events was a success as we received much positive feedback and numerous follow-up email enquiries on the application process after each event. In total, we managed to reach out to approximately 500 students, across 10 different colleges, over the 4 different regions.
Every event began with a general introduction into life in Cambridge, together with an explanation of the Cambridge system as a whole. An in-depth look into the application process followed. We also did an overview of the many scholarships available for potential applicants in a bid to alleviate any financial concerns that might arise. The highlight of each Outreach event was the segment where students representing various subjects came out to give an intimate, first-hand, look into their course, providing participants with a clearer idea of what to expect in Cambridge.
At the end of each session, we were pleased to find that the teachers, parents, and students in attendance all benefitted from this event. We have been invited by many colleges to continue Outreach in the years to come and we plan to expand our Outreach initiatives to even more states across Malaysia. We would like to extend our thanks to all the colleges that hosted us, the teachers who welcomed us, and the many CUMaS members who volunteered to help in these events. Rest assured, this is only the beginning.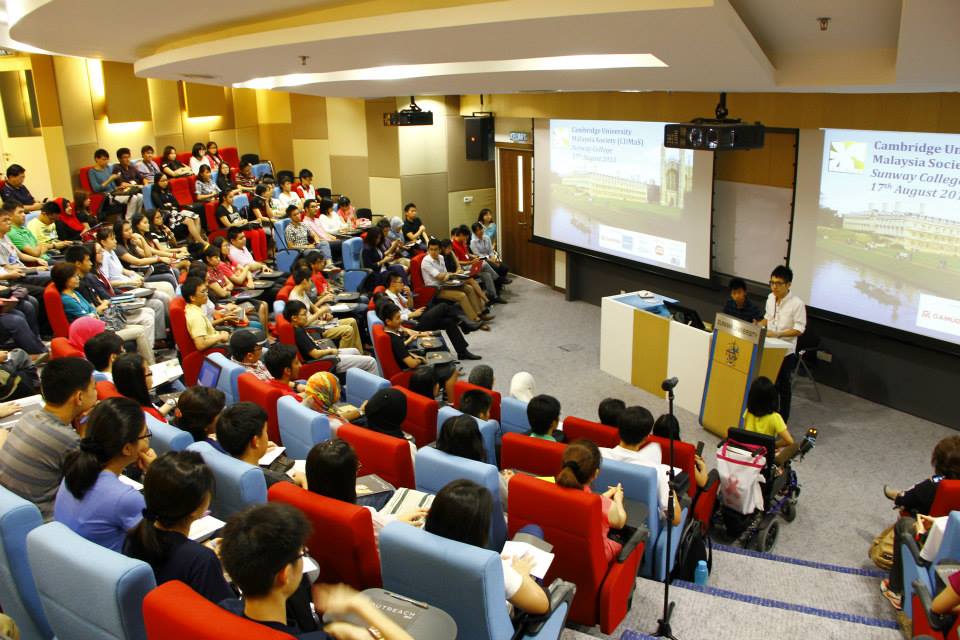 Many of our activities are initiated by members themselves and this is where CUMaS becomes more than just an official society but a family of close-knit friends. Activities we do when we get together include having Malaysian holiday celebrations, weekly sports, fun and games, holiday trips within UK, in Europe and Malaysia, shopping sprees, dinner get-togethers, birthday parties, punting sessions, cookouts and much more. So in a way, as long as you are part of it, CUMaS is whatever you want it to be.