Sponsors
None of our events would have been possible without the support and funding given by our generous sponsors. If you would like to know how you can sponsor CUMaS and what benefits we can offer for your organisation, kindly contact our Corporate Relations Officer at sponsorship@cumas.org.
Platinum Sponsors: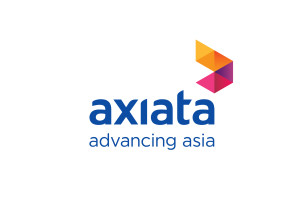 Axiata Group Berhad
Axiata Group Berhad is one of the largest Asian telecommunications group in Asia with over 240 million customers. Axiata's vision is to be a regional champion by 2015 by piecing together the best throughout the region in connectivity, technology and talent, uniting them towards a single goal: Advancing Asia.
Axiata has controlling interests in mobile operators in Malaysia, Indonesia, Sri Lanka, Bangladesh and Cambodia with significant strategic stakes in India and Singapore. In addition, the Malaysian-grown holding company has stakes in nonmobile telecommunications operations in Thailand and Pakistan.
The Group's mobile subsidiaries and associates operate under the brand name "Celcom" in Malaysia, "XL" in Indonesia, "Dialog" in Sri Lanka, "Robi" in Bangladesh, "Smart" in Cambodia, "Idea" in India and "M1" in Singapore. Added to this the Group has established a communications infrastructure solutions and services company called "edotco".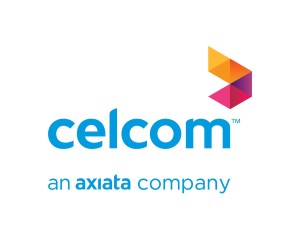 Celcom Axiata Berhad
Celcom Axiata Berhad is Malaysia's premier and most experienced mobile telecommunications company with the widest coverage in the nation. It provides both prepaid and postpaid mobile services to more than 13 million subscribers and is the leading mobile broadband service provider in Malaysia with over 1 million subscribers. Celcom is also growing its position in content and value-added services (VAS), enterprise solutions, bulk wholesale services, digital services and machine-to-machine (M2M) solutions, in line with evolving technologies and changing consumer behaviour in Malaysia. Celcom has the widest network in Malaysia, covering 95.2% and 82.6% of the population with its 2G and 3G networks respectively. Celcom continues to invest in network coverage, capacity and performance and intends to maintain its technology leadership and position as the country's best mobile service provider.
Celcom has also been a pioneer in Malaysia for industry leading partnerships which include Mobile Virtual Network Operators (MVNOs) as well as domestic and international roaming. Celcom currently has six MVNO partners that provide Celcom with additional channels to the market, covering niche segments with strong growth potential.
Long-standing partnerships between Celcom and local and global operators have resulted in economies of scale, optimised network coverage, and unrivalled mobile experience for its customers. Celcom subscribers today enjoy roaming services in 193 countries via over 550 network partners. The company's collaboration with Vodafone and the Axiata Group allows its customers to enjoy great rates and consistent experience while roaming. Through initiatives such as its industry-leading Consumer Lab, Celcom has a firm focus on customer needs that has led to higher levels of product and services innovation, customer service excellence, and industry accolades at local and regional levels.

Astro Malaysia Holdings Berhad
Astro Malaysia Holdings Berhad is a Malaysian and ASEAN content and consumer company and is recommitting towards being a technology-driven organisation in the digital, TV, radio and e-commerce space.
With a customer base of 5.8 million or approximately 71% penetration of total households in Malaysia, Astro serves 21 million individuals by offering a wide range of media and entertainment spanning across television, radio, digital media and home shopping. Our value proposition includes 188 TV channels broadcast via our DTH Satellite TV, IPTV and OTT platforms, of which 60 are Astro-branded and 72 are in HD. Our customers have a variety of options when it comes to viewing preferences: we provide HD, PVR, OD, IPTV services via Astro B.yond; as well as on Astro Go and Tribe. We also offer a non-subscription freemium service called NJOI, which offers 28 channels – of which two are in HD – and 19 radio stations.
We originate and create world-class content for consumption within Malaysia as well as for distribution regionally. Our robust in-house production capabilities are built on two decades of experience and customer insights – thus underpinning our position as a leading producer of vernacular content that caters to ASEAN's diverse, multilingual communities. We produced approximately 12,000 hours of content in FY17, covering a variety of genres, and our award-winning content IPs break viewership records regularly with their innovative formats and high production quality. Our content brands are also monetised in a truly 360° manner, expanding beyond screens into merchandising and live events.
We own 19 radio stations – which includes the highest-rated stations across Malaysia's four key languages. Available terrestrially and online, as well as aggregated onto our listening app called Raku, these radio stations reach over 15.6 million listeners weekly in Malaysia. We also house one of the top Malay entertainment sites in Malaysia and the country's No.1 YouTube channel through Astro Gempak, and own a variety of digital publications, applications and platforms. Our focus on a platform-agnostic approach is reflected in our home shopping business, Go Shop, available on two dedicated TV channels as well as via e-commerce and mobile.
Astro has won the Gold award in the Media and Entertainment category of the Putra Brand Awards for the past six years, including 'Brand of the Year' in 2012 and 'Brand Icon' in 2013. Other awards include 'Organisation of the Year' at the 2015 National Award for Management Accounting, Gold and Silver Stevie Awards at the 9th Annual Stevie Awards for Sales and Customer Service, a Silver award for Diversity and Inclusiveness Reporting at the National Annual Corporate Report Awards 2015, and a Bronze Stevie Award at the 2015 International Business Awards for Corporate Social Responsibility Program of the Year (Asia, Australia and New Zealand category) for the Astro Kasih Sports Initiative. These awards are in recognition of Astro's regional market leadership, efforts to exemplify innovation and outstanding commitment to corporate responsibility.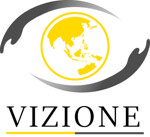 Vizione Holdings Berhad
Vizione Holdings Berhad is a public company listed on the Main Market of Bursa Malaysia Securities Berhad (Stock exchange of Malaysia). Our Group is after the diversification, principally engaged in the business of property development, construction and property investment business.
Silver Sponsors: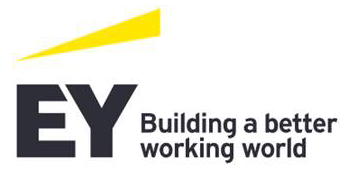 EY
EY is a global leader in Assurance, Tax, Advisory and Transactions services. We are a family of 270,000 professionals worldwide that are united by shared values, which define who we are.
We are committed to building a better working world — with increased trust and confidence in business, sustainable growth, development of talent in all its forms, and greater collaboration. The insights and quality services we deliver help build trust and confidence in the capital markets and in economies the world over. We develop outstanding leaders who team to deliver on our promises to all of our stakeholders. In doing so, we play a critical role in building a better working world for our people, for our clients and for our communities.
For more information about our organization,  please visit www.ey.com.
Awards:
Winner, Most Popular Graduate Employer in Accounting and Professional Services 2018, Malaysia's 100 Leading Graduate Employers
First runner-up, Most Popular Graduate Employer in Consulting 2018, Malaysia's 100 Leading Graduate Employers
World's Most Attractive Professional Services Employer 2018, Universum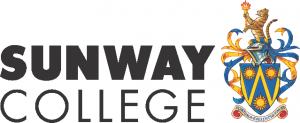 Sunway College
Sunway College is a popular household name in private higher education in Malaysia. The College offers six internationally recognised pre-university programmes catering to different learning styles and academic pathways: the Australian Matriculation (AUSMAT) programme, Cambridge GCE A-Level, Canadian International Matriculation Programme (CIMP), Monash University Foundation Year (MUFY), Foundation in Arts (FIA), and Foundation in Science and Technology (FIST).
Sunway College offers 5 diploma studies programmes designed to prepare students for careers in the various fields of study. The programmes are the Diploma of Accountancy, Diploma in Finance, Diploma in Communication, Diploma in Business Administration and the Diploma in Information Technology.
The College also offers professional accounting programmes through Sunway TES Centre for Accountancy Excellence (CAE), and undergraduate twinning degree with Victoria University (VU), Australia.
In MyQuest 2016/2017, Sunway College received 6 stars in the college-based rating, international student services and general programmes cluster with 5 stars in the SOC SC, Business and Law cluster while in MyQUEST 2014/2015, the College was awarded 6 stars in the college-based rating and general programmes cluster. With the rating, Sunway College further proves itself as a leading learning institution in Malaysia.
Sunway College, part of the Sunway Education Group is owned and governed by the Jeffrey Cheah Foundation.
Bronze Sponsors

Malaysian British Educational Co-operation Services
MABECS was set up in 1985 to assist students in Malaysia to find suitable places at universities in the United Kingdom. We were one of the first advisory and student placement agencies to be established in the country and the region and we have continued to focus on specialist counselling on higher study options in the UK. Since our establishment, students we have counselled, have been able to take up degree studies at every university in the UK, at both undergraduate and postgraduate level.
Working closely with education institutions in Malaysia, MABECS has counselled many thousands of students and helped them to find the most suitable courses and universities for their further studies. Our consultants have all been educated in the United Kingdom and so are able to give first-hand information on study and life in the UK.
We also draw from the expertise of a variety of professionals – Malaysian and expatriate, who provide added support and expertise, to the services that MABECS provides. Our strongly student-centred approach to counselling, means that we give students the fullest possible information on all available options, to help them make sensible decisions.

Hong Leong Bank
Hong Leong Bank Berhad ("HLB") is a leading financial institution in Malaysia backed by a century of entrepreneurial heritage. Providing comprehensive financial services guided by a Digital-at-the-Core ethos has earned HLB various awards for its innovative approach in reimagining customer experience and their banking journey. HLB digital and physical offerings span across a vast nationwide network, strengthened with an expanding regional presence in Singapore, Hong Kong, Vietnam, Cambodia, and China.
In line with its vision of being a highly innovative ASEAN financial institution, HLB offers a 21-month Management Associate Program placing enterprising graduates on an accelerated and challenging career path.
Creador
Creador is a private equity firm focused on partnering with passionate entrepreneurs to grow world-class businesses in South and Southeast Asia.
We are committed to leveraging our regional experience, our deep market knowledge and our operational expertise to create superior value for our partners and accelerate their business growth.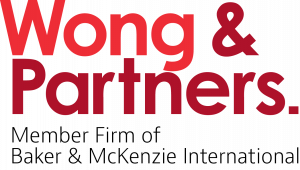 Wong & Partners
Wong & Partners, a member firm of Baker & McKenzie International, is a Malaysian law firm dedicated to providing solution-oriented legal services to its clients. The Firm uniquely combines its rich local knowledge with broad global capabilities. Since its establishment in 1998, Wong & Partners has grown steadily for more than 20 years and now consists of 19 partners and more than 50 associates. The Firm's lawyers are able to deliver comprehensive and integrated advice to clients, and are trusted by respected domestic and multinational corporations for their needs in Malaysia and throughout Asia. The Firm's lawyers are committed to helping clients apply industry-specific, innovative and practical solutions.
---
Interested in becoming a Sponsor? Contact our Corporate Relations Officer at sponsorship@cumas.org for more information.