None of our events would have been possible without the support and funding given by our generous sponsors. If you would like to know how you can sponsor CUMaS and what benefits we can offer for your organisation, kindly contact our Corporate Relations Officer at sponsorship@cumas.org.

Creador is a private equity firm focused on partnering with passionate entrepreneurs to grow world-class businesses in South and Southeast Asia. We are committed to leveraging our regional experience, our deep market knowledge and our operational expertise to create superior value for our partners and accelerate their business growth.

MABECS was set up in 1985 to assist students in Malaysia to find suitable places at universities in the United Kingdom. We were one of the first advisory and student placement agencies to be established in the country and the region and we have continued to focus on specialist counselling on higher study options in the UK. Since our establishment, students we have counselled, have been able to take up degree studies at every university in the UK, at both undergraduate and postgraduate level.
Working closely with education institutions in Malaysia, MABECS has counselled many thousands of students and helped them to find the most suitable courses and universities for their further studies. Our consultants have all been educated in the United Kingdom and so are able to give first-hand information on study and life in the UK.
We also draw from the expertise of a variety of professionals – Malaysian and expatriate, who provide added support and expertise, to the services that MABECS provides. Our strongly student-centred approach to counselling, means that we give students the fullest possible information on all available options, to help them make sensible decisions.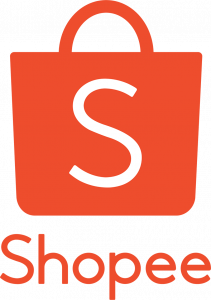 Shopee is the leading e-commerce platform in Southeast Asia & Taiwan. Shopee promotes an inclusive and sustainable digital ecosystem by enabling businesses to digitalise and grow their online presence, helping more people access and benefit from digital services and uplifting local communities. Shopee offers an easy, secure, and engaging experience that is enjoyed by millions of people daily. Shopee is also a key contributor to the region's digital economy with a firm commitment to helping homegrown brands and entrepreneurs succeed in e-commerce. Shopee is part of Sea Limited (NYSE: SE), a leading global consumer internet company. Sea's mission is to better the lives of consumers and small businesses with technology through its three core businesses: Shopee, Garena and SeaMoney.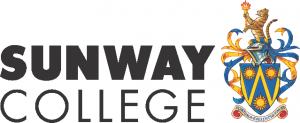 Sunway College is a popular household name in private higher education in Malaysia. The College offers six internationally recognised pre-university programmes catering to different learning styles and academic pathways: the Australian Matriculation (AUSMAT) programme, Cambridge GCE A-Level, Canadian International Matriculation Programme (CIMP), Monash University Foundation Year (MUFY), Foundation in Arts (FIA), and Foundation in Science and Technology (FIST).
Sunway College offers 5 diploma studies programmes designed to prepare students for careers in the various fields of study. The programmes are the Diploma of Accountancy, Diploma in Finance, Diploma in Communication, Diploma in Business Administration and the Diploma in Information Technology.
The College also offers professional accounting programmes through Sunway TES Centre for Accountancy Excellence (CAE), and undergraduate twinning degree with Victoria University (VU), Australia.
In MyQuest 2016/2017, Sunway College received 6 stars in the college-based rating, international student services and general programmes cluster with 5 stars in the SOC SC, Business and Law cluster while in MyQUEST 2014/2015, the College was awarded 6 stars in the college-based rating and general programmes cluster. With the rating, Sunway College further proves itself as a leading learning institution in Malaysia.
Sunway College, part of the Sunway Education Group is owned and governed by the Jeffrey Cheah Foundation.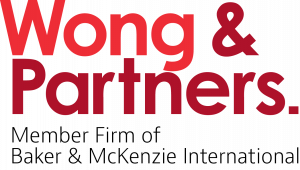 Wong & Partners, a member firm of Baker & McKenzie International, is a Malaysian law firm dedicated to providing solution-oriented legal services to its clients. The Firm uniquely combines its rich local knowledge with broad global capabilities. Since its establishment in 1998, Wong & Partners has grown steadily for more than 20 years and now consists of 19 partners and more than 50 associates. The Firm's lawyers are able to deliver comprehensive and integrated advice to clients, and are trusted by respected domestic and multinational corporations for their needs in Malaysia and throughout Asia. The Firm's lawyers are committed to helping clients apply industry-specific, innovative and practical solutions.
Interested in becoming a Sponsor? Contact our Corporate Relations Officer at sponsorship@cumas.org for more information.