Thanks to all our affiliates. With these collaborations going on, we are creating a larger connected community, helping each other while reaching our goals together. If you would like to affiliate with us and see how we can work together, kindly contact our Corporate Relations Officer at sponsorship@cumas.org.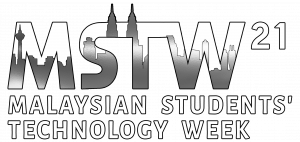 MSTW is the largest student-led technology conference in Malaysia, and has been held annually in August since 2016.
This year, MSTW will consist of an incredible 9-day, fully virtual event inclusive of talks, panel sessions, interactive workshops, and more with the aim of leading participants in the discovery and exploration of emergent technological innovations and their critical roles within the current societal and environmental climate.
A platform for the Malaysian youth, the chance to gain valuable insights into the inner workings of the industry, and the opportunity to expand professional networks, MSTW is an event unlike any other.

iCUBE is a non-profit, student-led organisation that seeks to encourage entrepreneurship and innovation amongst Malaysian students anywhere in the world