30 April 2016
Dear CUMaS,
Welcome back to Cambridge ! We trust that you have had a great first week. It is exam term, so keep up the good work, and do remember to take good care of yourselves! 🙂 We, your new committee would like to say HELLO and ALL THE BEST to you all ! Without further ado, here are some key updates for you.
CUMaS Committee 2015/2016 
---
---
 1. Easter Formal
Just a reminder for all those who have signed up for this term's CUMaS Formal. Do look out for a mini contest at the end of the night for a chance to win yourselves free CUMaS formal tickets/priority passes!
Date : 1st May 2016 (Sunday)
Time : 7:15pm
Venue : Queens College
 2. Oxbridge Games
It's back! This time, we are playing host to Oxford in the much-awaited Oxbridge games. Details are as follows.
Date : 7 May 2016
Venue : University Sports Center, West Cambridge
Time : 9:30 – 4:00pm
If you would love to participate in the games, do sign up here :
Sign Up Sheet Here
As for those volunteering/playing, do fill in this form if you would like lunch : http://goo.gl/forms/R0RsQH0Xt1
 3. Shell Graduate Programme in Malaysia
Graduating this year and still wondering what to do after uni? Or are you still a fresh undergraduate exploring post-graduation options? Look no further, for Shell offers a programme specially tailored for graduates.
The Shell Graduate Programme offers job rotations and project assignments with formal and on-the-job training. They are looking for graduates with interest in applying for technical and commercial roles , such as :-
(i) Technical : Mechanical/Electrical/Petroleum/Civil/Structural Engineering ; Geoscience/Geology/Geomatics ; Applied Sciences (Physics)
(ii) Commercial & Corporate : Human Resources ; Sales & Marketing ; Business Management / Administration ; Finance & Accounting ; Mass Comm / Public Relations ; Supply & Distribution ; Logistic & Transportation
For those interested in applying or finding out more, please follow the link :
http://www.shell.com.my/aboutshell/careers-mys/students-and-graduates.html#vanity-aHR0cDovL3d3dy5zaGVsbC5jb20ubXkvZ3JhZHVhdGU
 4. Opportunity to Join Musical
Members of CCS, CUMaS and CUMSa will be putting together a musical next Lent Term ! Here's an opportunity for you to be part of something amazing. At this stage, the committee is looking for :
(i) Stage and Administrative Heads
(ii) Talents in musical composition and choreography.
So if you have a knack for stage management, administrative detail, talent and passion for music OR dance, do follow this link to sign up for the various roles highlighted.
(http://goo.gl/forms/DLhbvzG26s)
For those keen on starring in the musical (singing/ acting/ dancing) , do keep your eyes peeled for the auditions ! Also note that this musical will be conducted in Mandarin, so stars of the show will have a Mandarin-speaking requirement.
 5. Reporting On : MSRC 2016
The Malaysia Singapore Research Conference (MSRC) 2016 was successfully held on the 9th of April 2016 at the Department of Engineering, University of Cambridge. The conference was attended by approximately 150 delegates and a large majority of which were postgraduate and undergraduate students from all over the UK. The keynote speakers were Mr. Mark Rozario (CEO, Agensi Innovasi Malaysia) and Mr. Philip Yeo (Chairman, SPRING Singapore & EDIS) and there were 6 panel speakers who, together with the keynote speakers, gave valuable insights to the delegates. Research students presented their work during the second half of the conference and the event concluded with a dinner at St. John's College.
The event received very encouraging feedback from speakers, sponsors and delegates and the organising committee would like to thank all delegates and volunteers for their support and participation in the MSRC 2016.
For more information:
Website: www.ms-rc.org.uk
Facebook: Malaysia-Singapore Research Conference (MSRC) 2016
Twitter: @MSRC_2016
Like us at: www.facebook.com/msrconference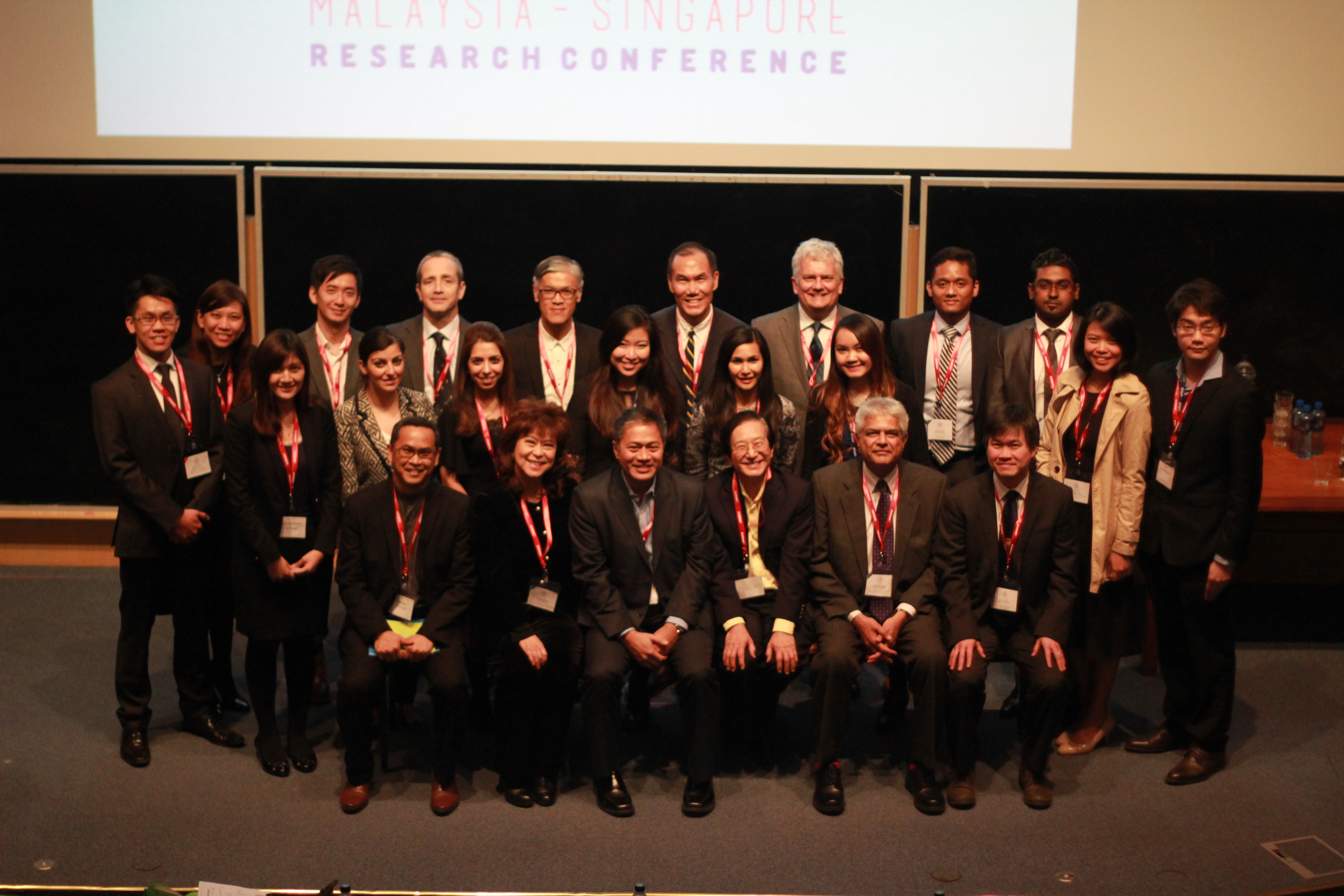 And that is it for now!
– – – – – – – – – – – – – – – – – – – – –
Yang berminum Milo ,
CUMaS Committee 2016/2017
---
Follow us on Social Media!
Like/Follow/Subscribe to our CUMaS Social Media:
Instagram: @cumas94