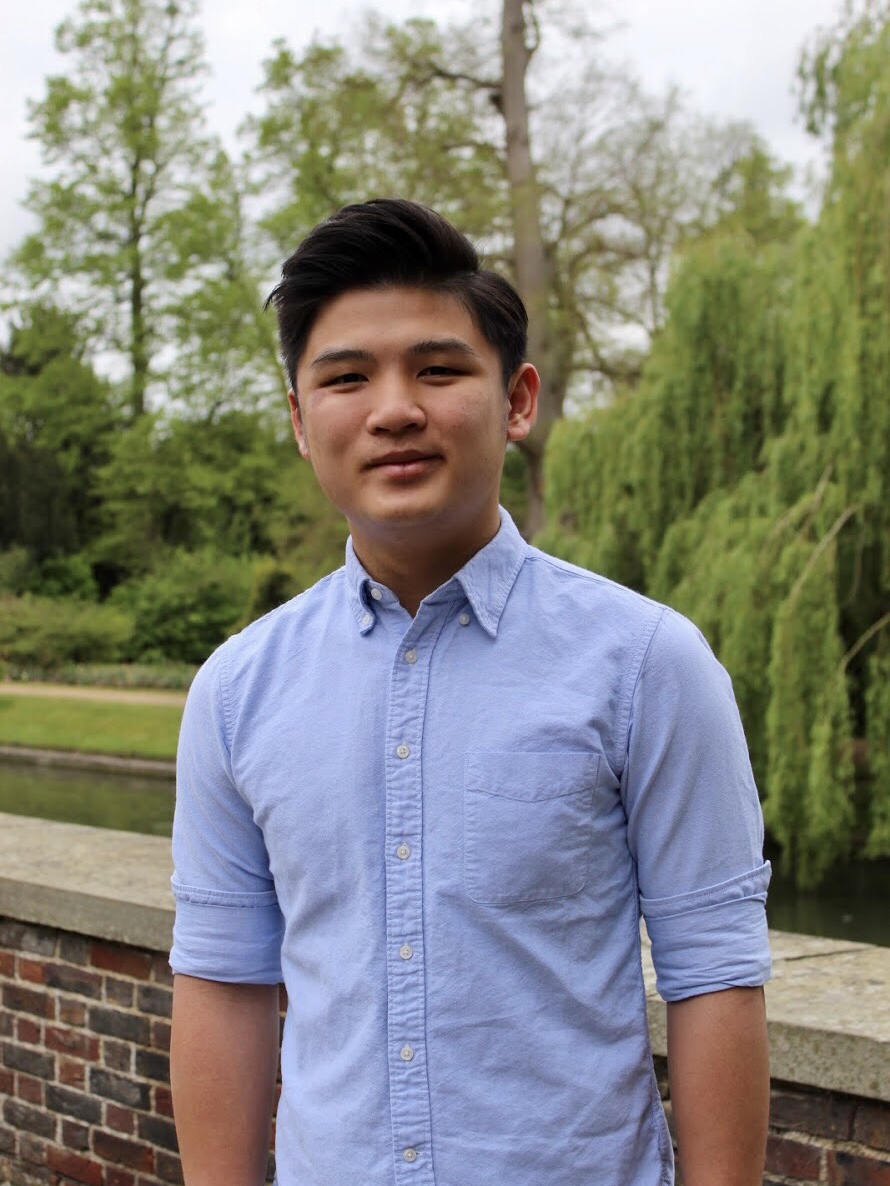 President:
Jia Wei Kho

Engineering in Queens'

president@cumas.org
Hello and welcome to CUMaS! Studying abroad at Cambridge can be an intense experience but I hope that CUMaS can be the second family to you as it has been to me. Staying true to Malaysian hospitality, I wish to continue CUMaS's history as a friendly and welcoming society of all nationalities and backgrounds – Malaysians or otherwise. So please feel free to contact me at any time with your suggestions, concerns, or if you would just like to chat!
Interesting facts about me:
I am not a morning person. So much so that there's a higher likelihood of me staying up to 4 than there is of me being awake at 8.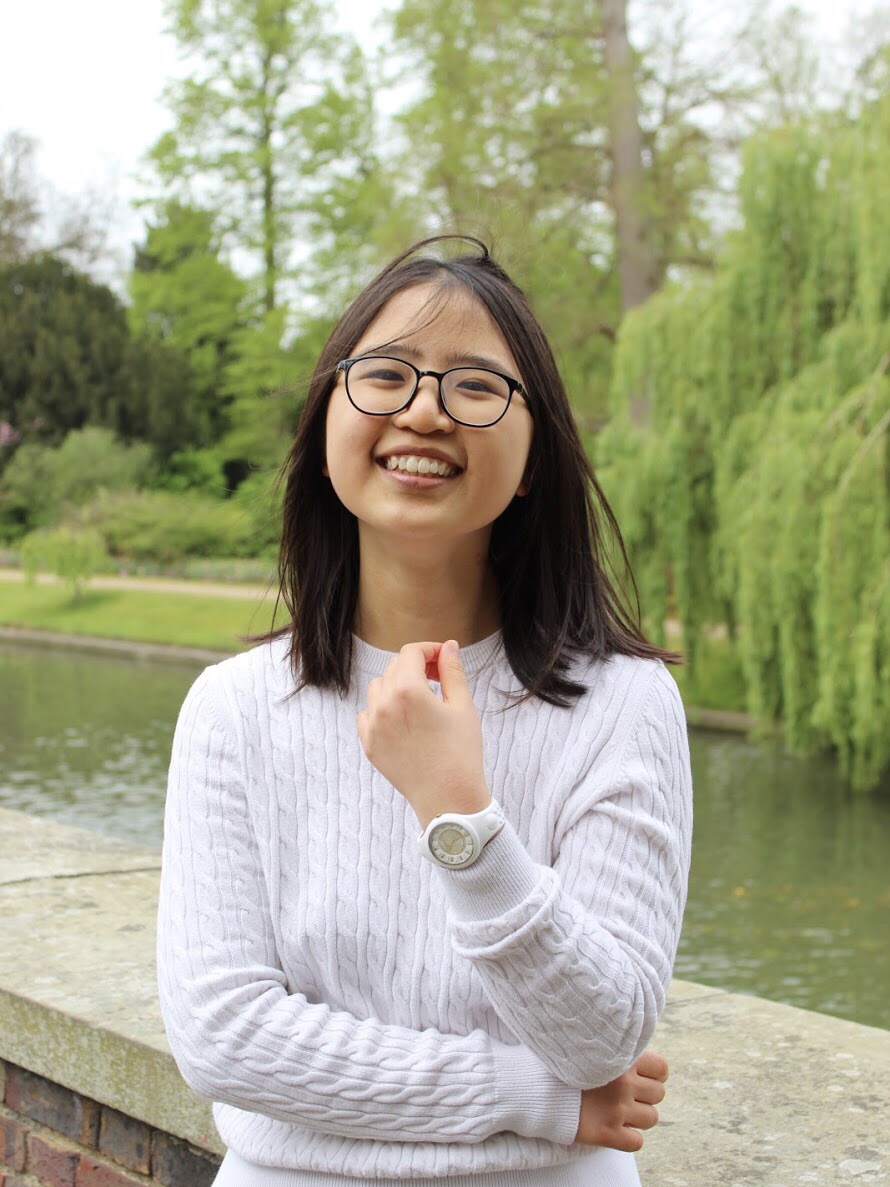 Secretary:
Chia Yi Ong

Medicine in Trinity

secretary@cumas.org
As CUMaS secretary, my job is to bring in new blood, attempt to organise the garden party, AGM, and generally help out the committee whenever I can! I have a tendency to take on way more than I can actually manage (hence my choice of degree, uni & this role) but I'll still try my best to do for CUMaS like what CUMaS has done for me x
Interesting facts about me:
1. I love chocolate so much that I named my dog (whom I also adore) Cadbury
2. Don't tickle me, I'm fragile (Isaac)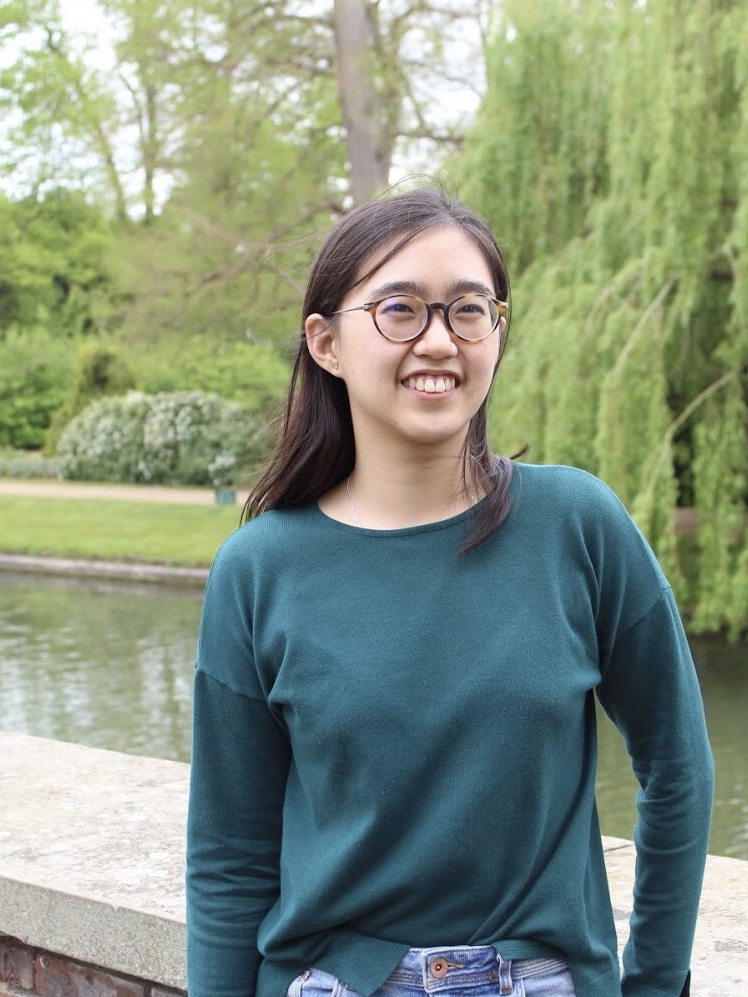 Treasurer:
Hwei Minn Khoo

Natural Sciences (Biological) in Magdalene

treasurer@cumas.org
Hi everyone! I'm Hwei Minn, your treasurer, and I essentially plan where our money goes so we can remain ballers for the rest of the year. 🙂
Interesting facts about me:
For MNight I played an ambitious, selfish, money hungry aunt, the neutral evil version of my job now, essentially.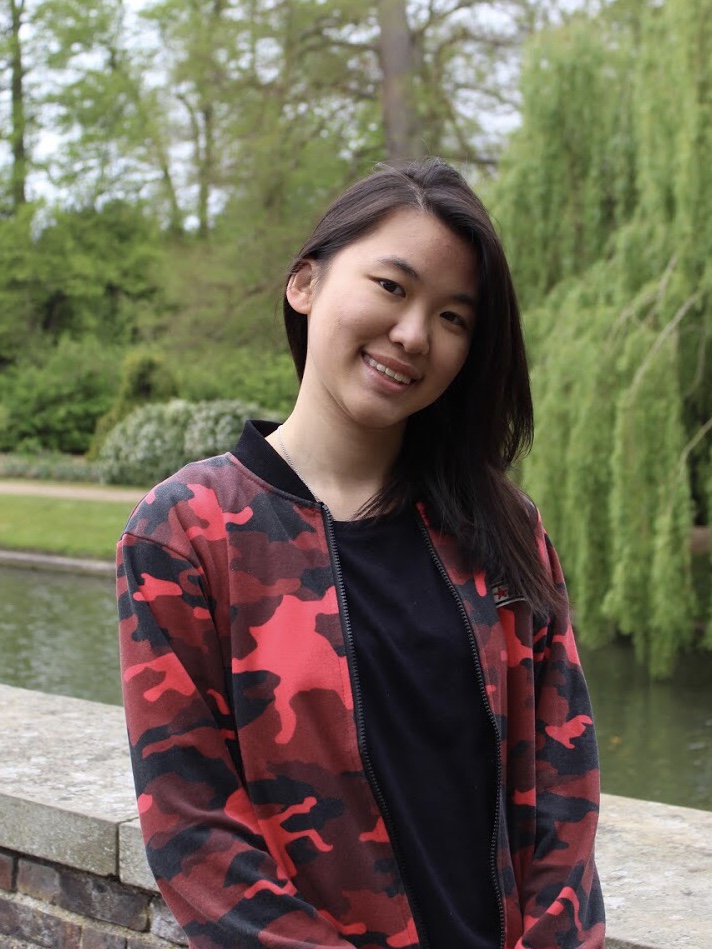 Publicity Officer:
Ruoh Wen Cheong

Natural Sciences (Physical) in Trinity Hall

publicity@cumas.org
I'm Ruoh Wen, your publicity officer for the year! My primary job is to keep people in the know about what's happening in CUMaS; my (self-assigned) secondary job is to correct grammatical errors 🙂 In my extremely limited spare time, I play bridge, watch game streams, and write.
Interesting facts about me:
A natural at inherently Cantabridgian activites e.g. bell-ringing, punting, and procrastinating on supervision work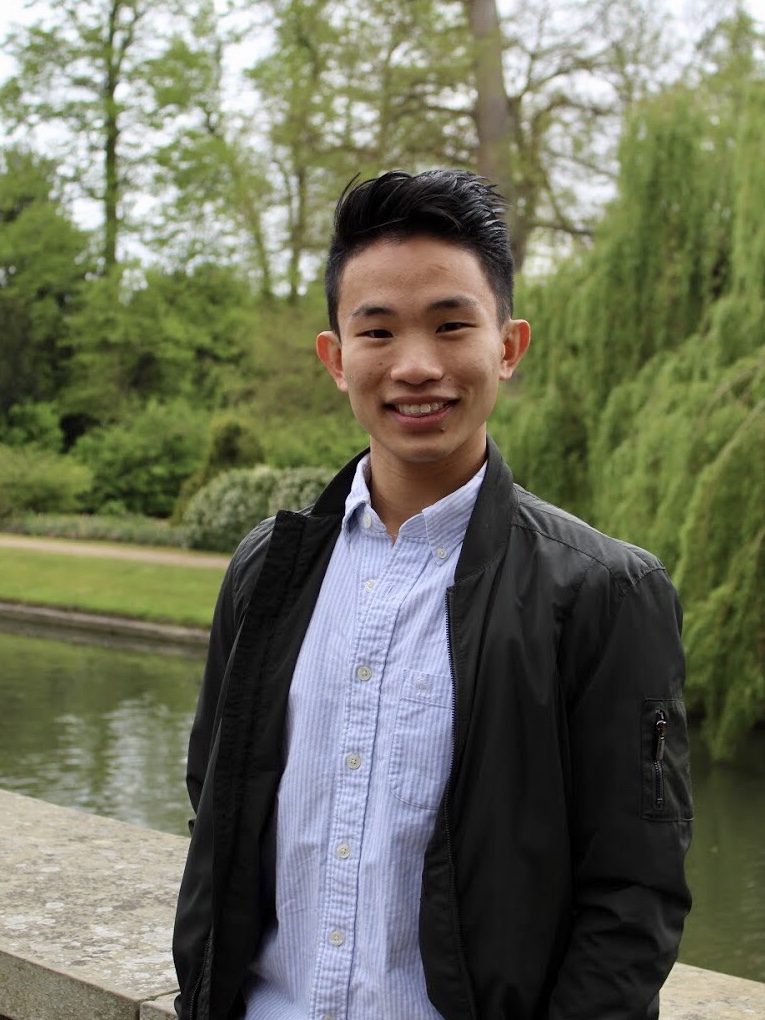 Entertainment Officer:
Isaac Ong

Law in Homerton

ents@cumas.org
I share a lot with my MNight character, including my passion for my degree and general inability to sit still – unfortunately that doesn't include my income status 🙁 As your Ents Officer, I hope to create a magical MNight '20 for all!
Interesting facts about me:
1. I've an insatiable appetite for bread – if you're looking for me, come to the Sains bakery section in the evening 🙂
2. Has an extensive vocabulary but favourite words are e.g. "bamboozled", "shooketh" (Chia Yi)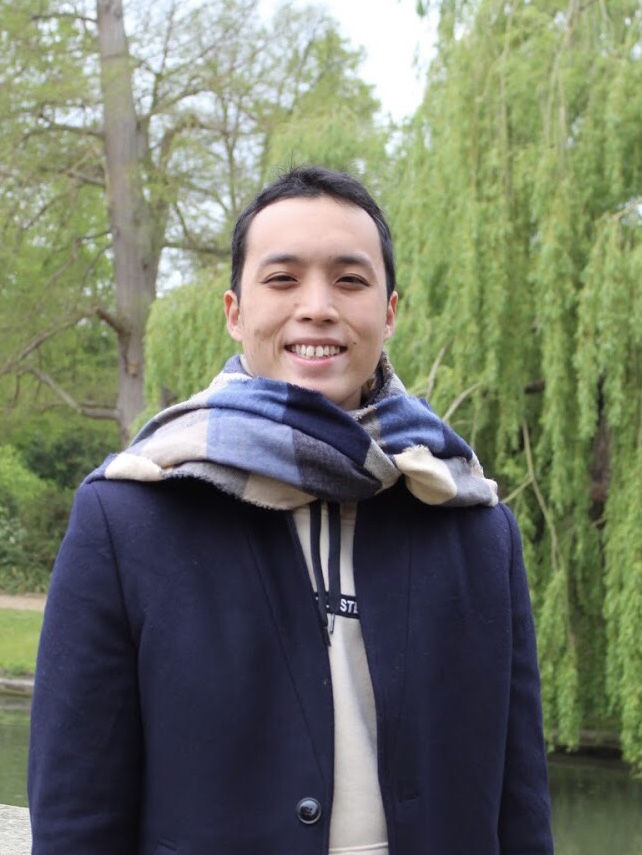 Sports Officer:
Chung Ho Chai

Engineering in Selwyn

sports@cumas.org
Hi there! I like anything that makes you sweat a lot (aka sports) 😀 My job is to entertain CUMaS members with wide range of sports events and boardgames! We all love bonding sessions and healthy lifestyles, don't we? We are also determined to reclaim our title in the next Oxbridge Games! CUMaS has been a community where we form close relationships and share mind-blowing Malaysian snacks. You will definitely enjoy being part of this big family. Feel free to hit us up for any spontaneous sports sessions!
Interesting facts about me:
I like doing sports, and I like sleeping too! Sleep is bae.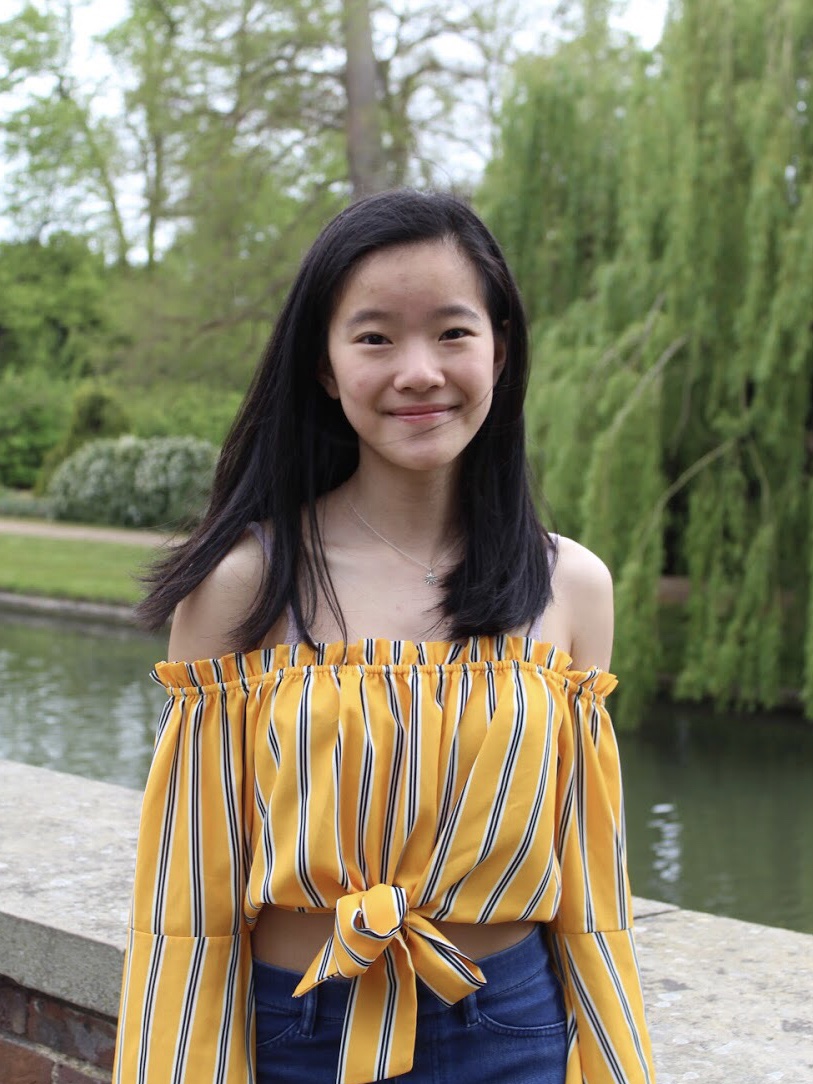 Welfare Officer:
Wen Yeh Lee

Chemical Engineering via Natural Sciences in Clare

welfare@cumas.org
Hiya everyone! I'm Wen Yeh and I'll be responsible for organising the freshers' camp and welfare packs. Don't hesitate to ping me a message if you ever want help or just quick milo and chat 🙂
Interesting facts about me:
I love playing tetris and jamming on the saxophone.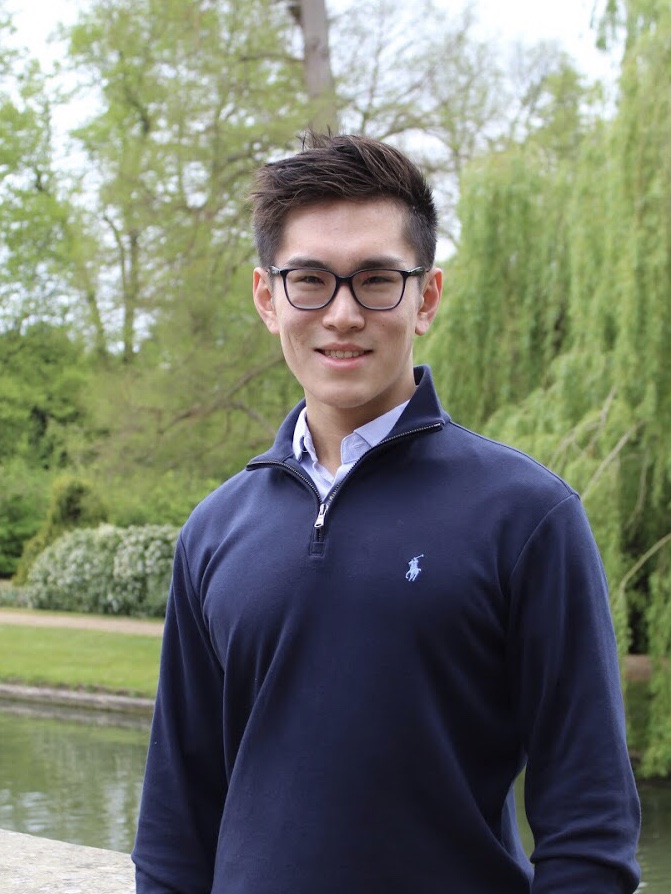 Corporate Relations Officer:
Chuen Leik Low

Computer Science in Jesus

sponsorship@cumas.org
Hi all, I'm Chuen and I will be your Corporate Relations Officer. I am primarily in charge of maintaining a mutually beneficial relationship with our sponsors so that members and sponsors both experience the perks of being part of CUMaS!
Interesting facts about me:
I really enjoy observing and studying planes, particularly airliners. as I find them fascinating.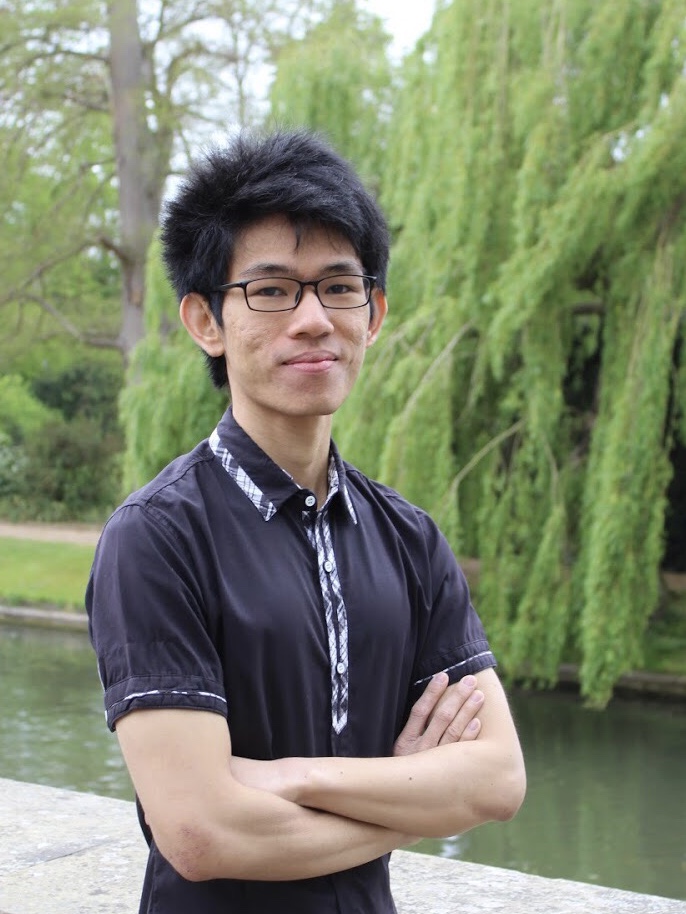 Technical Officer:
Jia Jen Ng

Engineering in Wolfson

technical@cumas.org
Hi, Jia Jen here! I'll be your Technical Officer which basically involves updating the CUMaS website besides fending off regular spambots.
Interesting facts about me:
I played the best character in MNight.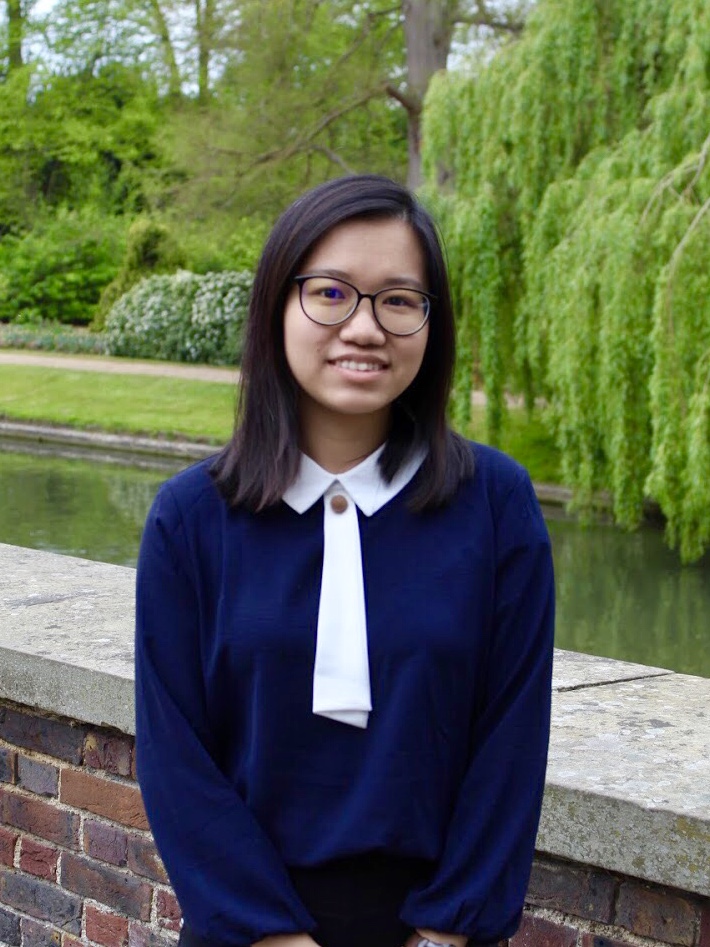 Logistics Officer:
Evonne Lee

Engineering in Pembroke

logistics.cumas@gmail.com
Hello! I'm Evonne, your Logistics Officer. My job is mainly a behind-the-scenes job as I help to ensure the smooth running of CUMaS events. I make sure that the right products arrive in the right quantities and in the right conditions, to the right place at the right time for the right people (aka you!). Hope to see all of you at our events. 🙂
Interesting facts about me:
I love CUMaS so much that I'm willing to store loads of random CUMaS "property" in my (not so big) room.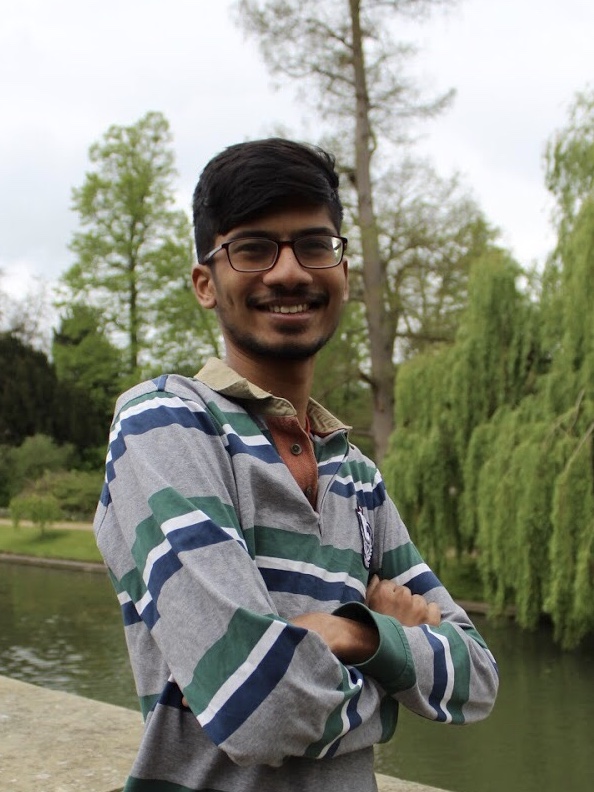 Socials Officer:
Vythilingam Siva Shanmugam

Medicine in Trinity Hall

socials@cumas.org
Hi! I am Vythi, your Socials Officer. I will be responsible for organising formals and other chill events throughout the year as well as the Freshers' Banquet so feel free to hit me up with any bright ideas. Hope these events can help further unite the Malaysians besides being an avenue to take time off the pressure cooker situation in Cambridge.
Interesting facts about me:
I hate milk tea and that includes boba.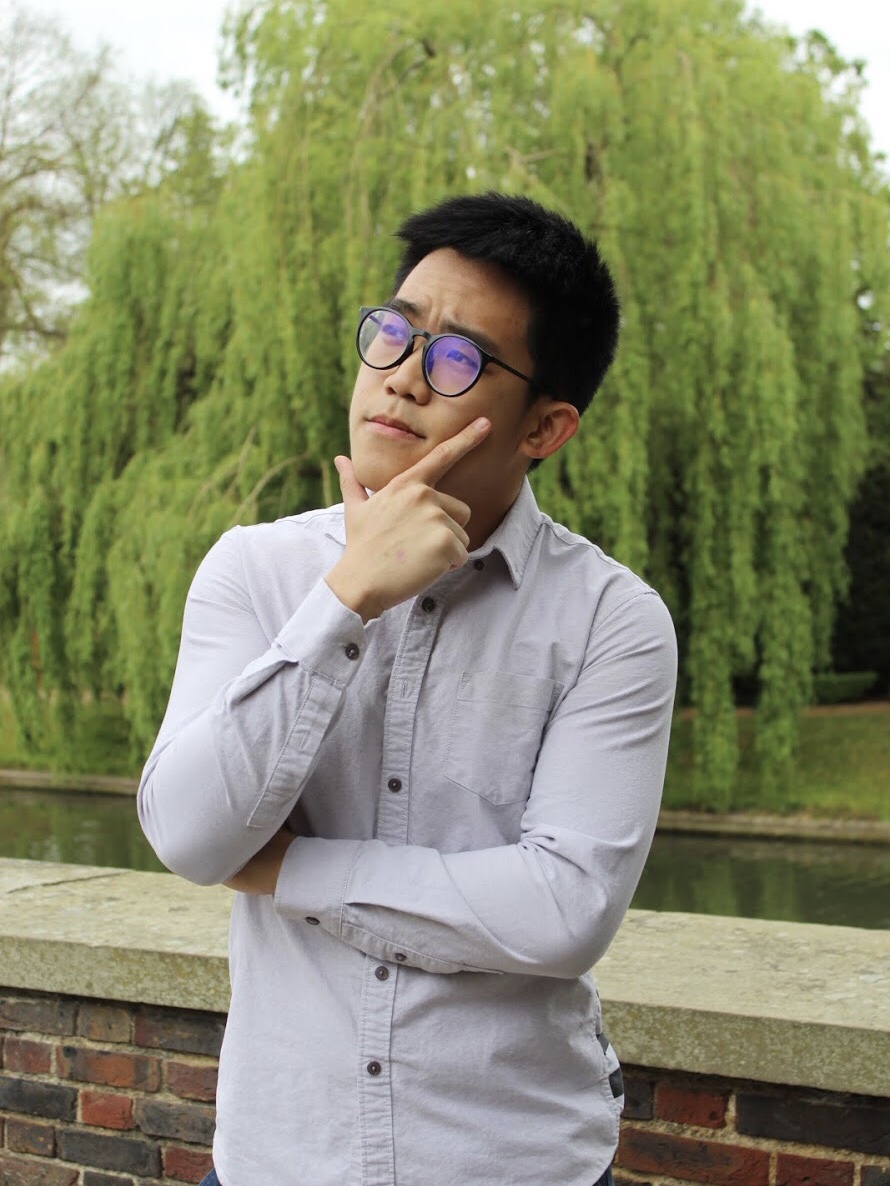 External Officer:
Clinton Wee Yuan

Law in Hughes Hall

external.cumas@gmail.com
Hi! I'm Clinton. As your external officer, I'm responsible for providing help, guidance, and connections to all Malaysian students who are aiming to get into Cambridge.
Interesting facts about me:
He forgot to submit a fact about himself so I'm filling in for him. (Ruoh Wen)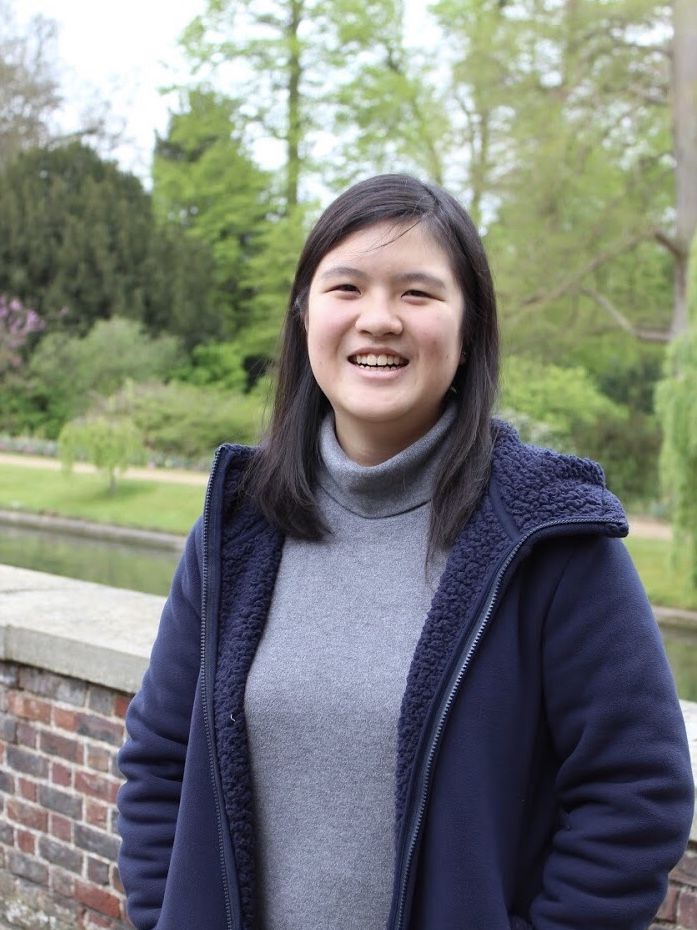 Alumni Officer:
Sze Lynn Yuen

Veterinary Medicine in Girton

alumni.cumas@gmail.com
Hello! I'm Sze Lynn, the Alumni Officer for this year! Essentially, my role on the committee is to act as the point of contact for current students and alumni, organise the annual Alumni dinner as well as other networking events. Feel free to contact me if you have any questions or would like to be in touch with CUMaS! 🙂
Interesting facts about me:
I am one of few Malaysian vet students, and yes, I learned how to cycle 2 weeks before coming to Cambridge.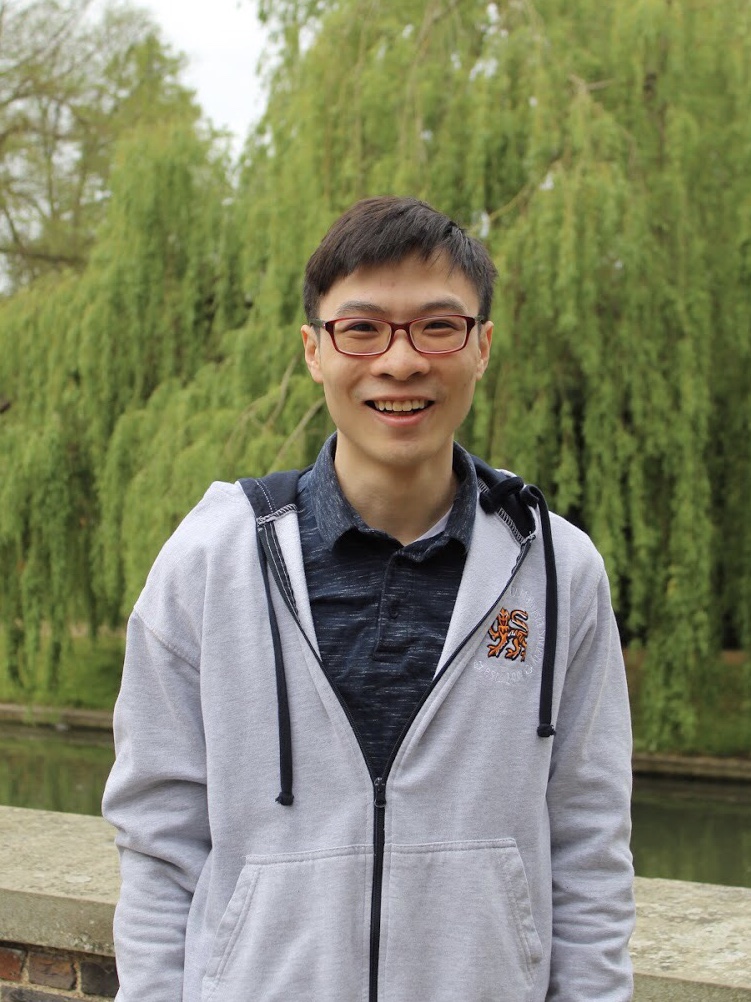 Graduate Representative:
Andrew Foong

PhD Engineering in Trinity Hall

cumasgrads@gmail.com
As a graduate rep, my role is to organise events that will bond the Malaysian postgrads in Cambridge together! In practice this will involve lots of fun things like board games, formals, picnics – anything to make Cambridge feel more like home for the oldies here 🙂 CUMaS has always given me good company to look forward to at the end of a long week, and I'm looking forward to continuing that!
Interesting facts about me:
I have somehow managed to become the president of the Cambridge University Lion Dance Troupe – we perform at formals and May Balls!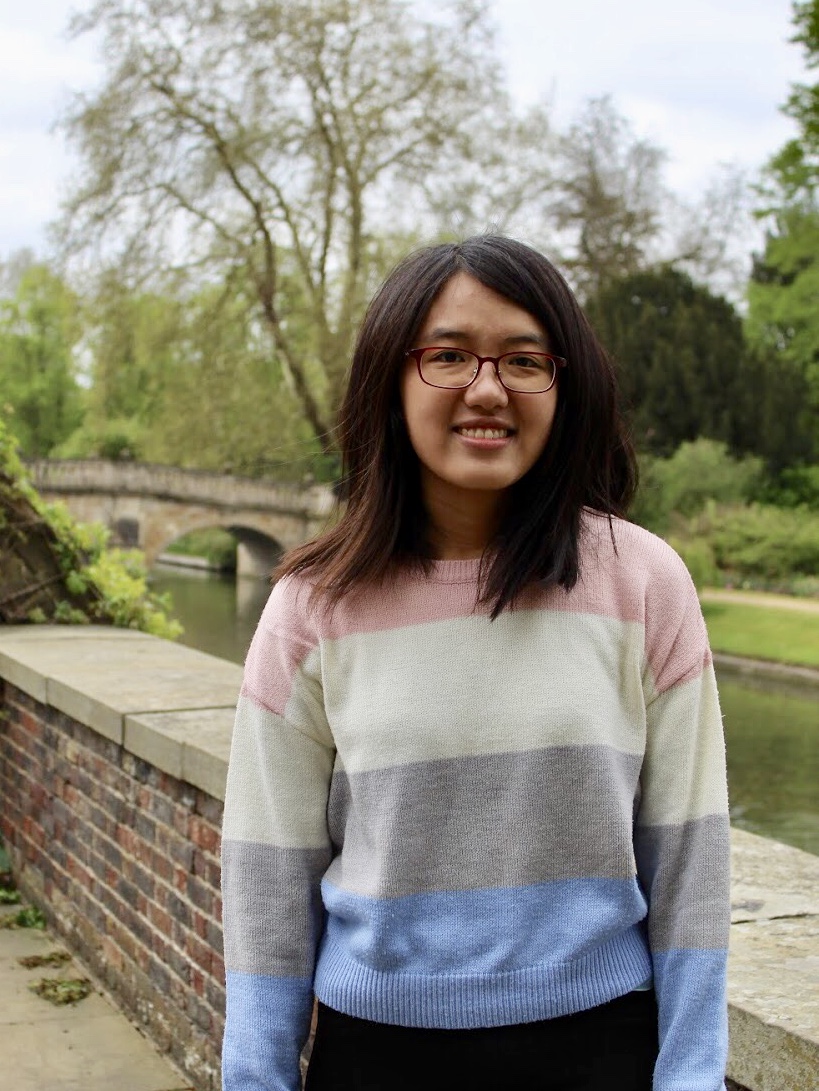 Graduate Representative:
Jie Yi Ng

Veterinary Medicine in Newnham

cumasgrads@gmail.com
Hello! I'm Jie Yi, a fifth year vet and the other grad rep of CUMaS! I am the overlord/dictator of the old people of CUMaS, and it is my job to make sure that my underlings are happy and well fed. (For an actual description of my job, please refer to Andrew's profile.)
Interesting facts about me:
This is my second time being on the CUMaS committee, so you can tell how much I enjoy being a part of CUMaS!