CUMaSKini 29/3/2014: Committee Members, CUMaS Articles, UKEC Graduan Fair
29th March 2014
What's new, honeydew? 
It is your new CUMaS committee in action!
So this is officially the first CUMaSKini issued by the 2014/2015 committee. Read on to know what's hot and happening this Easter Break!
Yang baru,
CUMaS Committee 2014/2015
---
---
 1. Finalised List of Committee Members
As the title suggests, here are the new committee members and their respective roles in CUMaS:
President: Lauren Ong 
Secretary: Liew Ziqing
Treasurer: Chua Hui Xuin 
Publicity Officer: Celine Wan 
Entertainment Officer: Haris Bin Abdul Halim 
Sports Officer: Chow Jia Rui 
Welfare Officer: Kaif Hilman 
External Officer: Fan Ray Aun 
Logistics Officer: Kok Zhi Hao 
Socials Officer: Varun Nadkarni 
Sponsorship Officer: Melissa Chee 
Technical Officer: Teh Khoon Kheng 
Alumni Officer: Wong Sher Lin 
Graduate Representative: Chan Kher Xing (Cindy)
A big thank you to everyone who had casted their votes! Also, we would like to thank the previous committee members for their hard work and initiatives!
 2. CUMaS Articles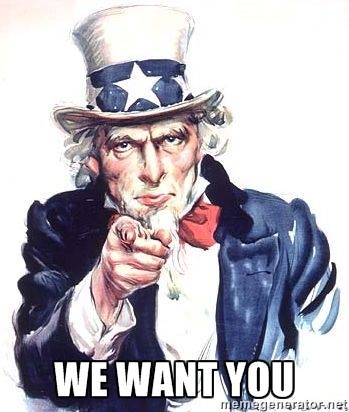 For those of you with a passion for writing and sharing what you learn in university, here's a new avenue for you to do just that! So here's the plan:
– Articles will be published every two weeks or monthly on CUMaSKini, depending on how much response we can get from potential writers.
– Articles should be subject-specific and should mirror the university lectures.
– We are currently looking into Biology, Economics, Engineering, Law, Medicine and Physics. Of course, other subjects are welcomed too.
Interested writers, please message Kaif Hilman at welfare@cumas.org. To reduce the interference of commitment during the exam term, the sooner we get a confirmation the better so that we can finish compiling all the articles before the end of Easter holidays.
 3. UKEC Graduan Fair 2014
United Kingdom and Eire Council of Malaysian Students and Graduan is proud to present the UKEC-GRADUAN Careers Fair 2014 – 10th Edition.
This year, at the end of March (30th March 2014/ happening tomorrow!), the UKEC is proud to present the annual UKEC-GRADUAN Careers Fair. In our selected venue, Lancaster London Hotel, companies will congregate in hopes of poaching graduating Malaysian talents. Students can also apply for a summer internship or a graduate program with the companies.
Participating Companies:
PLATINUM
1) UEM GROUP
2) MAYBANK
3) LAFARGE
4) OCBC BANK
5) SHELL
6) AXIATA GROUP BERHAD
7) TALENT CORPORATION MALAYSIA
8) AIA
GOLD
1) KWAP
2) ERNST AND YOUNG
3) DELOITTE
4) NESTLE
5) Exxon
INSTITUTION
1) ICAEW 
2) ACCA 
EXHIBITOR 
1) TAYLOR'S EDUCATION GROUP
2) SUNWAY GROUP
3) ACCENTURE 
4) EPF 
5) KPMG
6) INTEL
7) TFM
8) CITIBANK
9) PwC
10) EXXONMOBIL
11) CIMB GROUP
12) SECURITIES COMMISSION
13) SAMSUNG
14) TELEKOM MALAYSIA
15) GAMUDA
16) DYSON
17) PHARMANIAGA
18) PETRONAS
19)CCM
20)KHAZANAH NASIONAL
21)UMW
22)NEST CONSULTING
Nearest Tube Station: LANCASTER GATE
Directions to Nine Kings Suite, Lancaster Hotel:
http://goo.gl/maps/G4FAf
________________________________________________________
Follow us on:
Twitter: @UKEC (www.twitter.com/ukec)
Instagram: @UKEC (www.instagram.com/ukec)
YouTube: UKECtv