Editor's note: There is a lack of saliva-inducing in-your-face close-up shots of the Malaysian food here because CUMaS tries to prevent Malaysian students from feeling homesick as much as possible. That, and also because everyone was too busy devouring the food to even bother taking photos of them 😉
The Malaysian Food Feast, our flagship event of Michaelmas term, was held on the 18th November, 2012 much to the mouth-watering delight for many.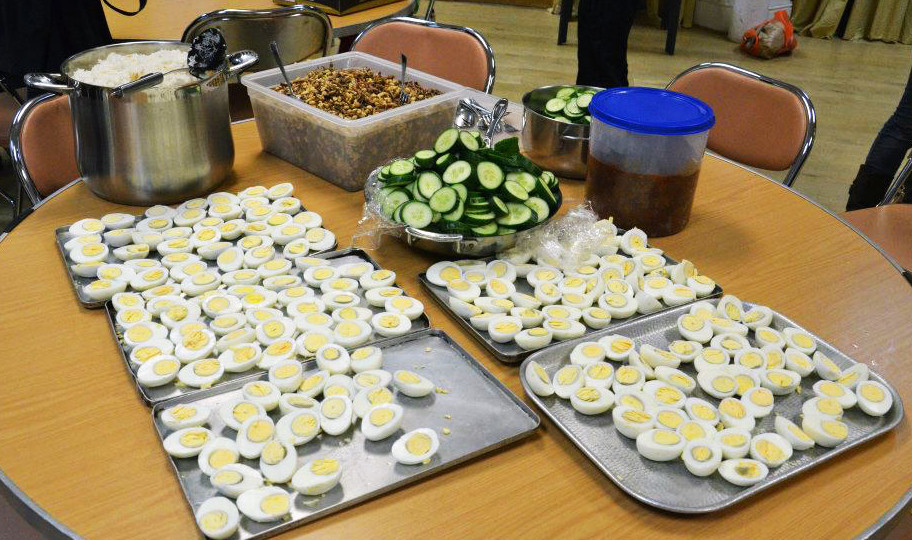 Nasi Lemak and its condiments, about to be served to the masses.
Naturally, scrumptious delicacies were featured. Char kuey teow, nasi lemak, curry chicken were the mains for the night. Herbal egg, curry puffs and satay were served as typically Malaysian sides.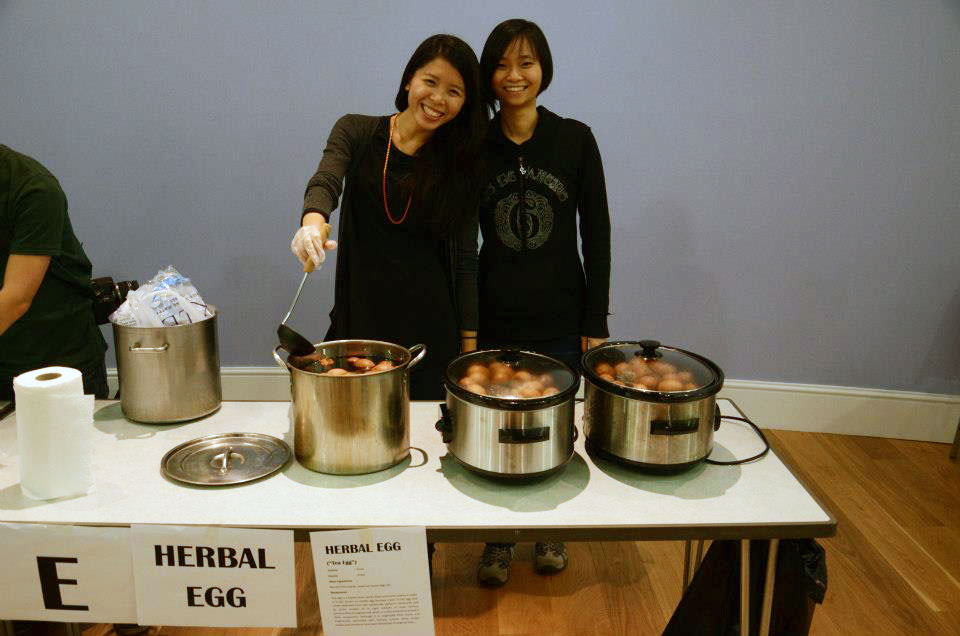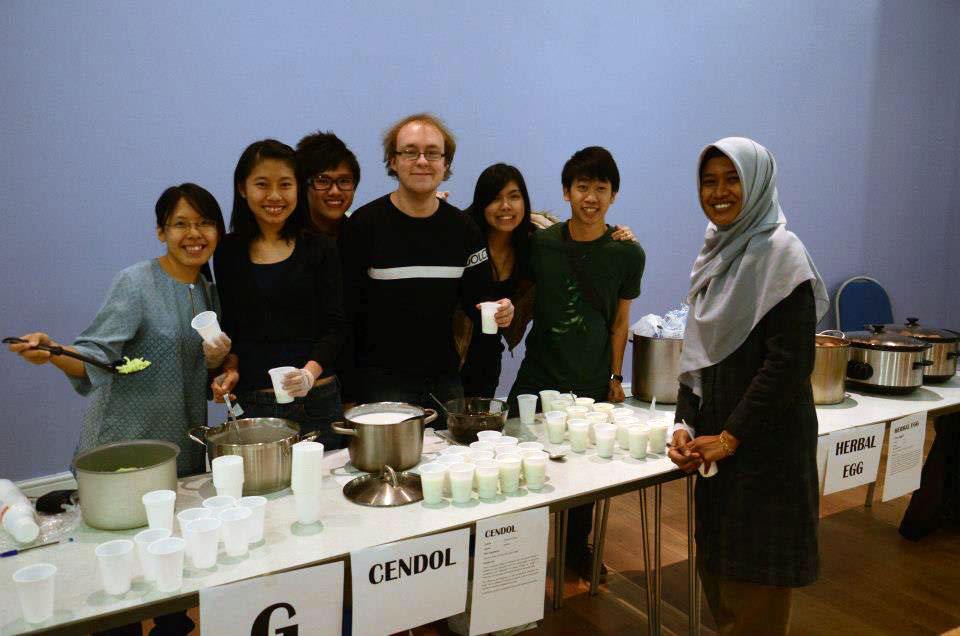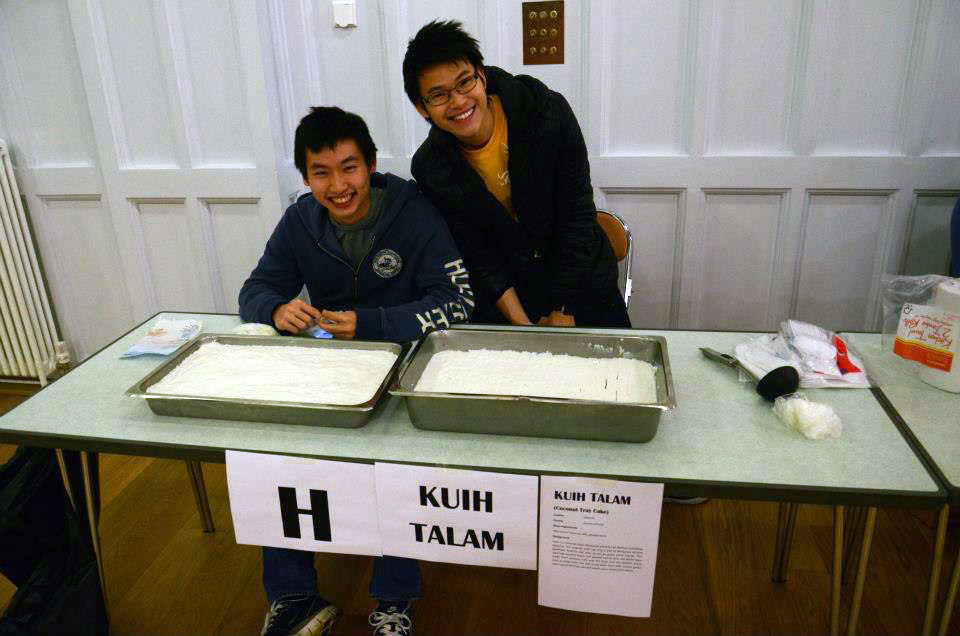 Malaysians among other people also have separate stomachs for desserts. Cendol, Acar, and Kuih Talam (which won much praise from guests there) left people either craving for more or bloated to the brim. To help them down all that food, the longan drink and the must-have Teh Tarik were served to guests as well.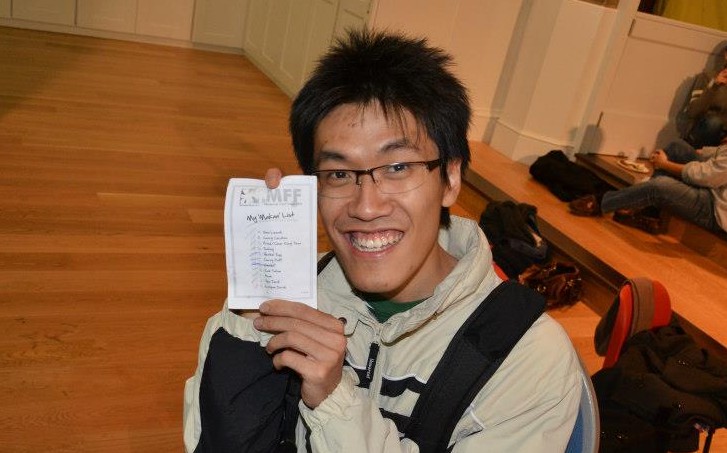 Each guest was given a checklist coupon, called a 'Makan list', to keep track of what they've eaten. It's generally challenging for one to finish everything, although quite a number (one pictured here) have actually managed to.
That night, we showed the world what we were famous for. International students had a chance to try out our exotic dishes (not so exotic to us) while Malaysians rejoiced in eating the food we had dearly missed (and still do). If it is something the Cambridge Malaysians should do, it is opening a restaurant in Cambridge on the side, if only our busy schedules permitted.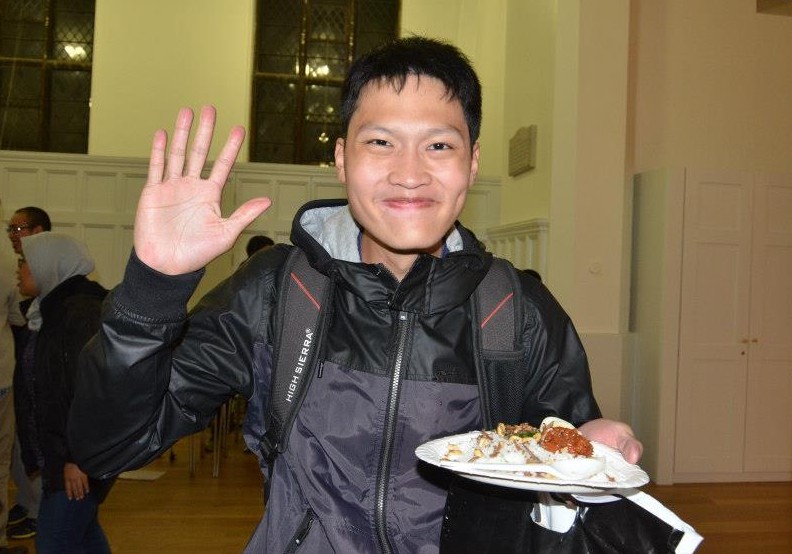 Many people came with hungry stomachs, and left the event later that night not just having satisfied their cravings, but with smiles of fellowship and bonding. This event provided a true Malaysian experience of bonding over and about food.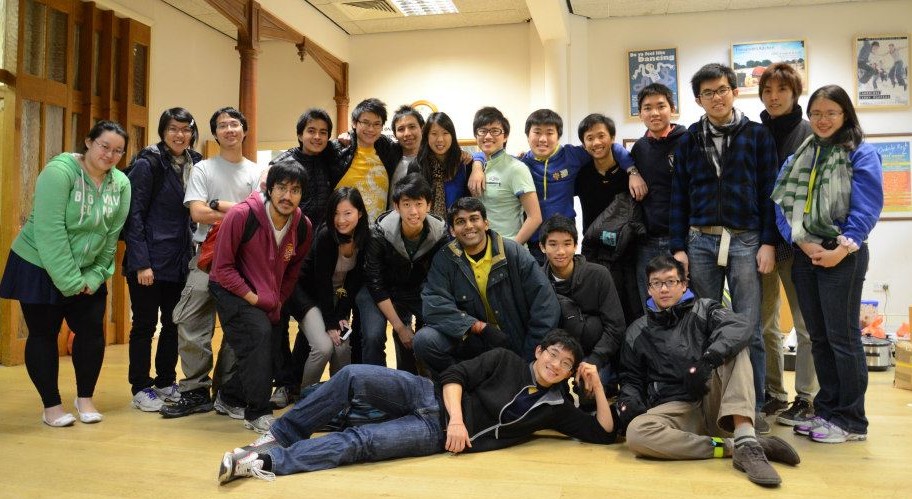 A huge thanks to our volunteers (pictured above) who lent their effort, time, and in some cases culinary talent to make MFF such a delicious success.