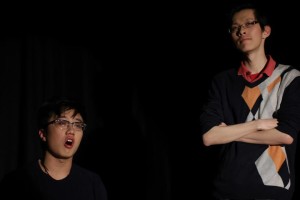 Art, and perhaps all expression can be thought of as forms of escapism. Grand schemes hatched by characters that represent the very notion of the phrase larger-than-life have become conduits for us to defy and become more than just our day to day personae. But every once in a while, we can turn art on itself and use it as a vehicle for introspection. 'effortless?' charts the mental and emotional journey of a hopeful youngster studying abroad for the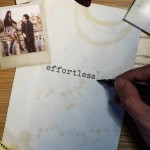 first time in his life, to varying degrees of success. The characters and the occurrences that he faces along the way serves to remind us of a more vulnerable and human side that's hardly ever mentioned, and almost never showcased.
The play itself was quite the event, and for myriad reasons. The characters came alive as the cast fully embodied their roles and the tireless hands of the backstage crew made sure everything went without a hitch. The list goes on.
The whole experience was intense but never dull. The cast and crew were uncompromising in their efforts, but never once forgot to make sure that they were enjoying themselves. Perhaps there is a certain solidarity that can be found amongst groups of people cooped up in practice rooms late at night. Whatever it is, they certainly found it. The Malaysian Night may be over, but the friendships and bonds forged through it still remain, and that, I think, is the biggest takeaway of it all.
-Haris Abd Halim, MNight 2015 Co-Director