In the wee hours on 10th of November, 37 of us eagerly boarded the bus to attend this year's annual Nottingham Games. CuMAS participated in 10 sporting categories. We even brought our own supporters who enthusiastically supported our players throughout the event. The event started at 9am and ended at 7.30pm.
First up was our 5-a-side football team captained by Amirul Hakim, consisting of 6 members of CuMAS both veteran and fresher. Even though we did not qualify to the second round, they still achieved a better result compared to our yesteryears. We had a single win against BAMSA (University of Bath) in the first round. Despite the slender win (a 2-1 score), we were more than happy when two of our players, Lim Tian Xi and Fong Kah Jo scored 2 goals apiece in the whole round. Also, kudos to Ian Beh, the goalkeeper, for pulling off a few truly Spiderman-like saves.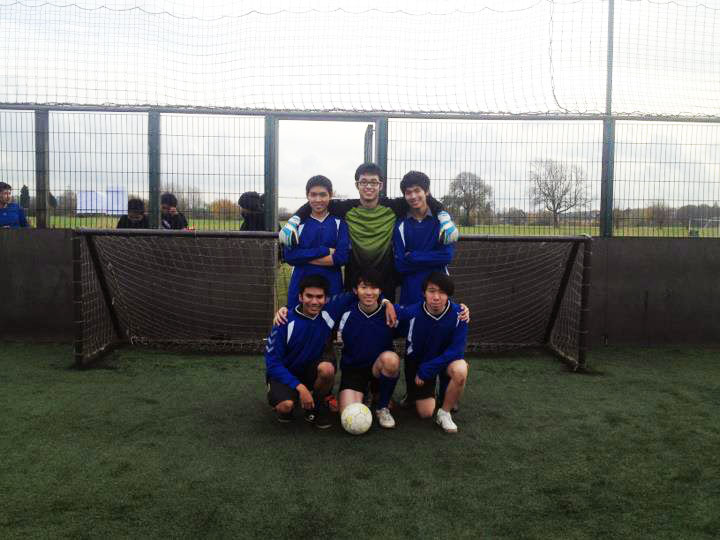 Our football team for the 2012 Notts Games, captained by Amirul Hakim (front row, left).
Next were badminton singles and table tennis singles. Magdalene Ting tried her best in women's badminton but she was knocked out in the first round. The same goes to Lim Jia Wei of Sabah who got knocked out although he played good rounds of table tennis. CuMAS also fielded teams for lightning chess, checkers and lightning snooker. Justin Koh managed to nab a bronze medal in chess while Stanley Lee came into fourth place in checkers.
The 2012 Games marked the first time Ultimate Frisbee was introduced as an official sport. Although Tan Sien Yi and his team fought hard, Surrey and MASSOC Sheffield managed slim wins against us with scores of 3-2 and 4-3. But considering that it was the first time CUMaS ever came up with such a team (a few of whom have never played Ultimate before!), it was a surprisingly satisfactory result that we are proud of.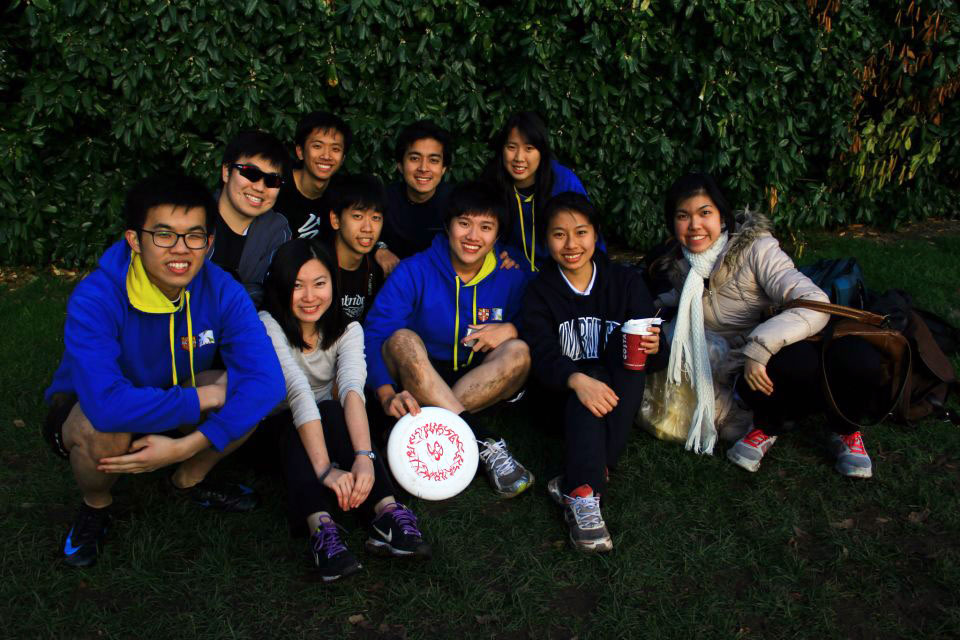 Our Ultimate team for the 2012 Notts Games, captained by Sien Yi (back row, leftmost).
However, our big win came from Scrabble. Ramaraj Sundraraj, a national Scrabble player, 'tore the Scrabble board into pieces' during the tournament. He defeated others by miles; winning his last few games with scores of 321-281, 353-245, 360-184, 449-366. He even faced OUMSA (Oxford University) but was able to bring them to their knees. In the end, he triumphed as the only gold medalist from Cambridge.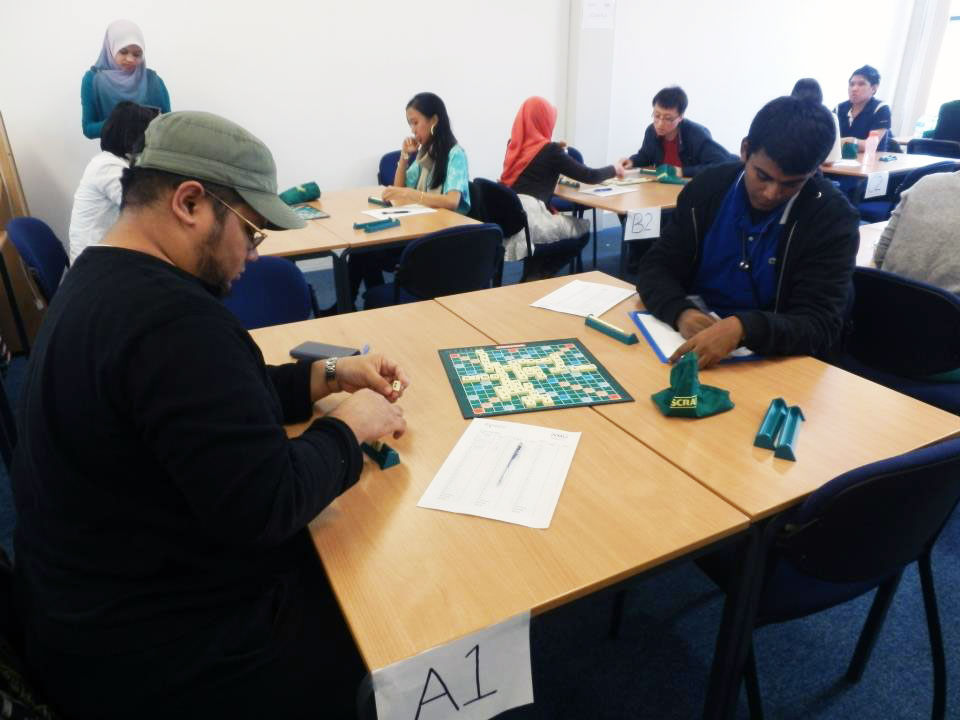 Ramaraj (right) on his way to a gold medal in Scrabble.
To sum it all up, everyone got home tired but enjoyed meeting friends and eating home food delicacies served during the event. Last but not least, kudos to those who won and hopefully we'll get more medals in years to come!